Yobe to rehabilitate 318km of federal roads -Commissioner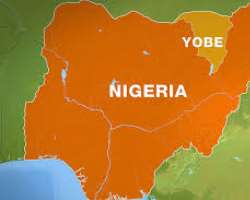 The Yobe State Government says it is embarking on the construction and rehabilitation of six federal highways covering 318 Km across the state.
The State's Commissioner for Works, Alhaji Lawan Shettima, told the News Agency of Nigeria in Damaturu on Sunday, that rehabilitating the roads would boost socio-economic activities of communities linked to other parts of the state by the roads.
He explained that rehabilitation of 152 km out of the 318 km of the roads had been completed, while work on the remaining 166km was at various stages of completion.
'We have completed the 109 km Kaliyari to Bayimari to Giedam road, 35 km Gaidam to Mainesoroa road, eight km Buni to Gulani road.
'We have also taken over the construction of the 31 km Gashua to Yusufari, 58 km Nguru to Machina road, as well as the reconstruction of the 77 km Damaturu to Buni to Magza, which links Yobe with Southern Borno, Adamawa and Taraba states,' he stated.
The Commissioner said that work on most of the remaining road projects had reached 60 per cent completion stage.
'The Gaidam administration has taken the challenge of road construction to open up every part of the state for improved socio-economic development,'' he said.
He stated that apart from those projects, the state government had constructed 300 km Trans-Sahara route, cutting across 200 communities in four local government areas of Nguru, Karasuwa, Machina and Yunusari in Yobe. NAN