Prime Minister Abe's Visit to Cote d'Ivoire (Outline and Outcomes)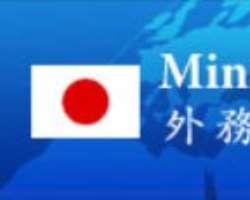 Prime Minister Abe's Visit to Cote d'Ivoire (Outline and Outcomes)
TOKYO, Japan, January 30, 2014/African Press Organization (APO)/ -- Prime Minister Abe visited the Republic of Cote d'Ivoire from Friday, January 10 to Saturday, January 11, 2014. An outline of the visit is as follows:
1. Outline and Outcomes
(1) Prime Minister Abe visited Francophone West Africa for the first time as Japanese prime minister. The visit aimed to show Japan's commitment to the peace and stability, economic growth, and business of not only Cote d'Ivoire but also of the West African region, where 15 countries with a total population of 300 million are making progress towards regional economic integration.
(2) In terms of the bilateral relationship with Cote d'Ivoire, the gateway country to West Africa which has recovered from internal conflicts and recorded annual growth of nearly 10%, Prime Minister Abe announced that Japan will step up its support for national reconciliation as well as cooperation in areas such as infrastructure, industrial and human resource development and investment promotion, in order to realize peace, stability and economic growth and thus promote private investment. In addition, Prime Minister Abe held an expanded summit meeting attended by delegations of the private sector and organizations, in preparation for promoting the advancement of Japanese companies in Cote d'Ivoire in the future.
(3) Furthermore, upon the request by President Ouattara, President of Cote d'Ivoire and the chair of Economic Community of West African States (ECOWAS), a regional organization in West Africa, leaders of 10 member states gathered in Cote d'Ivoire. Prime Minister Abe had a lively discussion with these 11 leaders, on the vision to make West Africa a more attractive region and encourage private investment, explaining that Japanese companies are expecting the improvement of infrastructure, human resource development and political stability in the African countries. In addition, heannounced that Japan is prepared to provide financial assistance of 83.4 million dollars with a focus on the Sahel region. The Japanese Prime Minister succeeded in enhancing the mutual trust with the 11 leaders, confirming that they will continue cooperation in anticipation of a closer economic relationship with West Africa, and worked toward further strengthening of the relationship with West Africa.
(4) In addition to the above, multi-layered friendly relations between the two countries, including those at the grassroots level, have also been strengthened through sport-related events (the exchange of national football team uniforms between the leaders and the Judo Tournament "Abe Cup") and the visit to a vocational training facility for women.
2. Outline of Particular Events
January 10
(1) Japan-Cote d'Ivoire Summit Meeting and Joint Press Conference
For approximately one hour from 16:25 on January 10 (1:25 on January 11 JST), at the President's Office of Cote d'Ivoire, Prime Minister Abe held a summit meeting with President Ouattara of Cote d'Ivoire. Subsequently, they held a meeting attended by leaders of Japanese companies and organizations which have a close relationship with Cote d'Ivoire for around 45 minites. After these meetings, the leaders of both countries held a joint press conference and delivered a joint comminuqué as the summary of the summit meeting At the joint press conference, the leaders also exchanged uniforms of their national football teams and wished both teams good luck.
Joint Communiqué: "Joint Communiqué Related to the Visit to Cote d'Ivoire of Mr. Abe, the Prime Minister of Japan" (Summary of the outcomes of the summit meeting) ((Outline Japanese(PDF)), Text(Japanese(PDF), French(PDF)))
(2) Meeting with Leaders of West African States
For over an hour and a half from 19:00 on January 10 (4:00 on January 11 JST), at Hotel Ivoire, Prime Minister Abe exchanged opinions on issues, including the improvement of infrastructure and human resource development, toward the regional integration of West Africa with the leaders of 11 ECOWAS member states (President Yayi of Benin, President Compaore of Burkina Faso, President Jammeh of Gambia, President Mahama of Ghana, President Sirleaf of Liberia, President Issoufou of Niger, President Jonathan of Nigeria, President Sall of Senegal, President Koroma of Sierra Leone, President Gnassingbé of Togo (in alphabetical order of countries)), who were visiting Cote d'Ivoire in conjunction with Prime Minister Abe's visit.
(3) Official Dinner Hosted by President Ouattara
Following the above meeting, an official dinner hosted by President Ouattara was held, attended by Prime Minister Abe and leaders of West African States. President Ouattara conferred the Grand-Croix of Order of Merit of Cote d'Ivoire, the highest decoration, upon Prime Minister Abe (First Lady Mrs. Akie Abe was decorated the Commandeur). Prime Minister Abe expressed his gratitude for the decoration and gave a speech expressing his expectations on the integration and dynamism of West Africa and Japan's financial assistance of 83.4 million dollars with a focus on the Sahel region.
January 11
(1) Visit to the Marie Eugénie Centre Vocational Training Facility for Women
Prime Minister Abe visited a vocational training facility for women called the Marie Eugénie Centre, for which Japan has been providing assistance, including the construction of classrooms and provision of materials and equipment under the Grant Assistance for Grassroots Human Security Projects. Prime Minister Abe observed sewing and literacy classes and admired artifacts made by students, and offered encouragement to the representative of the centre as well as to the students. In addition, the Japan-African Union Parliamentary Friendship League (Secretary-General Asahiko Mihara and Deputy Chief-Secretary Yasutoshi Nishimura (Senior Vice Minister of the Cabinet Office)) accompanied Prime Minister Abe on this visit and announced that it will offer 10 sewing machines.
(2) Abe Cup Judo Tournament
Prime Minister Abe attended a judo tournament named the Abe Cup and handed the Championship Cup to the victorious team. He explained about the support by the non-profit organization Solidarity of International JUDO Education (Chairman: Mr. Yasuhiro Yamashita), including the provision of 100 Judo uniforms and the invitation of relevant persons to Japan, and handed the uniforms to the Cote d'Ivoire Judo Federation.