SkyVision partners with Romantis, manufacturer of satellite networking products, to deliver quality private VSAT network solutions to its customers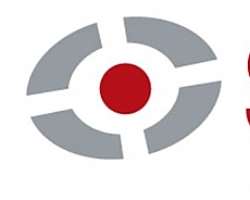 SkyVision partners with Romantis, manufacturer of satellite networking products, to deliver quality private VSAT network solutions to its customers
HERTFORDSHIRE, UK, January 28, 2014/African Press Organization (APO)/ -- SkyVision Global Networks Ltd. (http://www.skyvision.net), a leading global communications provider, today announced its strategic partnership with Romantis, a global provider of satellite services and networking equipment, to deliver a quality VSAT platform solution to SkyVision customers worldwide. SkyVision will offer the Romantis UHP (Universal Hardware Platform), a cost-effective VSAT platform, to its customers requiring a uniquely designed solution for small, private VSAT STAR and Mesh networks.
Logo: http://www.photos.apo-opa.com/plog-content/images/apo/logos/skyvision.jpg
SkyVision's move to incorporate the Romantis UHP into its product offering stems from the UHP's broad functionality, scalability and cost of ownership. In serving select SkyVision customers, the software-selectable UHP will support any mode of private network solution, such as hub-centric TDM/TDMA, and hubless TDMA networking in various topologies, including point-to-point, "star", "mesh" or complex hierarchy. With intelligent QoS (Quality of Service) management and hierarchical traffic shaper, SkyVision customers will benefit from highly-efficient use of satellite bandwidth, and an inexpensive, scalable and flexible VSAT platform with industry-best cost of ownership.
The Romantis UHP is a next-generation, universal VSAT platform with high-processing capability, unique versatility, superior bandwidth utilization efficiency and scalability. Romantis designs and manufactures this innovative UHP product, a fully software-defined router that can be used within networks of any size, either as a hub or a remote.
"We are confident that working closely with a reputable global provider such as SkyVision will combine our companies' strengths within the enterprise market," said Dr. Harald W. Stange, Managing Director and CEO, Romantis GmbH. "SkyVision's small, private VSAT network customers now can have an even more dynamic, cost-effective solution for their dedicated VSAT platform to meet their specific needs, and achieve maximum efficiency on network throughput."
"After thoroughly evaluating UHP, we found that the Romantis solution was the most suitable, meeting our customers' requirements for a robust, effective and cost-efficient, small private VSAT network solution." said Tomer Eisner, SkyVision VP Marketing & Business Development. "Since concluding the agreement with Romantis, we implemented the UHPs solution within several VSAT private networks."
Distributed by APO (African Press Organization) on behalf of SkyVision Global Networks Ltd.
Contact:
Iris Tovim
Marketing Communications Manager
SkyVision Global Networks
+44 20 8387 1750
About SkyVision
SkyVision (http://www.skyvision.net) is a global communications service provider, offering comprehensive, integrated solutions to meet all corporate, government and telco market requirements.
With an emphasis on its customers' local or regional requirements, SkyVision offers superior network connectivity solutions. Known for its innovative approach, the company offers an extensive suite of both customized solutions and industry-standard services for end-to-end IP connectivity, managed from its international gateways and selected local hubs. SkyVision's global-reaching network connects its customers to the Internet backbone with more than ten satellite platforms and a network of high-capacity fiber optic cables, via its gateways in Africa, Europe, North America and the Middle East as well as multiple points of presence (POPs) in Africa. SkyVision currently commands a satellite and fiber network IP connectivity spanning 100 countries. The company's C-Band and Ku-Band VSAT network solutions draw on SkyVision's extensive space segment inventory from leading satellite providers and its capacity is carefully tailored to customers' individual needs for optimal cost-effectiveness. Visit http://www.skyvision.net.
About Romantis
Romantis is a vertically integrated group of companies with operations worldwide. It is a major value-added reseller of satellite capacity and a manufacturer of satellite networking products. The Group manages more than 600 MHz of full-time satellite capacity around the world offering permanent and occasional use bandwidth. Romantis designs, produces and markets the innovative UHP product – the industry's first fully software-defined satellite router that can be used within networks of any size either as a hub or a remote and supports any topologies and modes of operation. For more information, visit http://www.romantis.com.