Amaechi Creates 'Local Government' For Non-Indigenes As Rivers APC Concludes LG Harmonisation Exercise
Chinye Describes Amaechi A True Nationalist, The Hero & Hope Of The Non Indigenes In Rivers State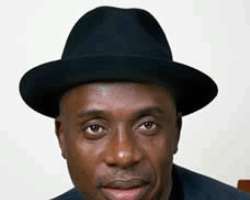 Leader of the All Progressives Congress (APC) in Rivers State, Governor Chibuike Rotimi Amaechi, has created what the State Commissioner for Commerce and Industry, Barr. Chuma Chinye, described as the 24th Local Government Area of Rivers State.
The new 'local government' is the Non-Indigene political pressure Group (NIPPG) in APC Rivers which, according to Barr. Chinye, is to protect the political interests of the over 1.5 million non-indigenes residing in Rivers State. Hon. Commissioner Barr. Chinye the Political Leader of NIPPG, who hails from Delta State, affirmed the need to set up this structure – the first of its type in any part of Nigeria – saying that it is in keeping with the antecedents of Gov. Amaechi as a great leader whose patriotism is legendary and qualifies him as a true nationalist. In short, he is the hero and hope of the non indigenes in Rivers State if the ways he has carried the non indigenes along in his administration are anything to go by, Barr Chinye affirms.
The commissioner noted that Governor Amaechi has a history of giving non-indigenes a sense of belonging, as reflected in the composition of the State Executive Council. He pointed out that, apart from himself, several other non-indigenes such as Mr. Ade Adeogun from Ekiti State, who mans the powerful Sanitation Authority of Rivers Sate, and Mr. David Iyofor, the Chief Press Secretary to the Governor, who is from Delta State, are holding key positions in the Amaechi administration.
At a keenly contested election held in the State Secretariat of APC at Forces Avenue, old GRA, Port Harcourt over the weekend, Chief Uchenna Okokoba defeated the duo of Alhaji Yusuf Tanko and Chief Williams Ubeka to emerge the Interim Coordinator of the Non-Indigene Group in APC Rivers. In his acceptance speech, Chief Okokoba a grass-root mobiliser declared that "the Non-Indigene Political Pressure Group is capable and ready to ensure that all non-indigenes in Rivers State not only join APC but also ensure that all the party's candidates in Rivers State come the 2015 general polls win by a landslide as we account for about 40 percent of the electorates in the state." He added: "I did it for Governor Amaechi in 2011 when we mobilised the Igbos to ensure that they voted for Gov. Amaechi."
Inaugurating the group on behalf of the Interim State Chairman, Dr. Davies Ibiamu Ikanya, Chief Emeka Bekee, the Interim Secretary of APC Rivers, said: "This is yet another strong signal of the doom awaiting PDP and other opposition parties during the 2015 elections. I assure you of the support of the Governor and leadership of APC, so go out and mobilse your people to ensure that APC becomes the party to beat come 2015, seeing that Gov. Amaechi recognizes and has made your people an integral part of his administration."
Meanwhile, APC Rivers has concluded the harmonisation of the different groups that came together to form the party, namely the Legacy party comprising the defunct ANPP, ACN, CPC and NPDP in the 23 Local Government Areas of the state. The Interim State Chairman, Dr. Ikanya, has charged the harmonised Steering Committee of each of the local government area to "go and spread the gospel of APC to all the nooks and crannies of the state, establish the Wards Steering Committees and mobilise Rivers people to formally register with APC come February 5th, 2014 so that we can together ensure that our common enemy (PDP) will be politically dealt with in the incoming general elections come 2015."
Long Life APC!
Long Life Rivers State!!
Chief Eze Chukwuemeka Eze,
SSA Media and Public Affairs to the Interim State Chairman, APC Rivers State