EFCC tasks Bureau De Change operators to record customer identities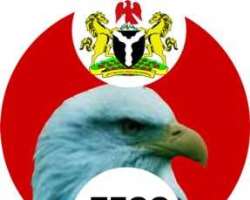 The Chairman of the Economic and Financial Crimes Commission, EFCC, Ibrahim Lamorde, has warned operators of bureau de change across the country to record customer's identity before carrying out any transaction.
He said that the commission would send its operatives around to monitor compliance.
Lamorde, who was speaking to journalists after meeting with the operators in Abuja, revealed that the commission is investigating the activities of 236 operators, whose licenses were withdrawn by the Central Bank of Nigeria in January 2013.
Speaking during the meeting which was organised through the Nigerian Financial Intelligence Unit (NFIU), he said that operators must now properly identify all their clients or face prosecution for going against the directive.
According to Lamorde, about $25.4 billion has been moved out of Nigeria through cross border movement of cash and financial instruments between 2009 and 2013.