Documents: How FG, states withdrew N802.9bn from Excess Crude Account in 2013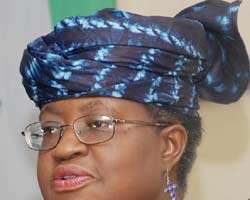 Facts have emerged on how the Excess Crude Account was depleted in the course of 2013.
According to government documents,   about N802.9 billion was withdrawn from the Excess Crude Account (ECA) in 2013 to shore up shortfalls in monthly revenue collections as well as settle arrears.
The  documents exclusively obtained by THISDAY with details of the monthly revenue distribution from the Federation Account last year showed that about N3.5 billion was taken from the ECA in February, N173.5 billion in March to make up for shortfall, and another N156.7 billion in the same month to settle arrears. .
The ECA, which was created to provide succour during the rainy days, had been depleted to about $2.5 billion by January 17, 2014 from about $11.5 billion in December 2012.
Augmentation for April was put at N123.3 billion while the sum of N156.7 billion was withdrawn from the ECA in June to settle arrears for February.
Further breakdown revealed that about N92.4 billion was deducted in July to offset arrears for May as well as another N14.4 billion was deducted in August to settle arrears for June.
In September, the sums of N75 billion and about N7.1 billion were deducted from the ECA to settle outstanding arrears for June. No deductions were recorded for the months of January, May, July, October, November and December.