UBEB renovates, constructs 300 classroom blocks in Enugu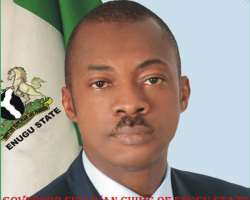 The Enugu state Universal Basic Education Board, UBEB said that the Board has embarked on massive construction and renovation of over 300 classroom buildings for both primary and junior secondary schools spread across the 17 local government areas of the state.

The chairman of the Board Miss. Nneka Onuora disclose this during chat with journalists on the progress made by the Board noted that the construction and the renovation of the schools covers 3 classroom blocks and 6 classroom blocks respectively adding that the schools were carefully selected from all the local government areas of the state.

The breakdown shows that 72 new school buildings will be constructed while 244 buildings will be renovated with each building containing either 3 classrooms or 6 classrooms blocks.

The chairman noted that the projects which was 2009 to 2011 intervension fund will cost the Board over 3.6billion naira will also cover the furnishing adding that when completed the constructed and renovated classroom blocks will be equip with modern technology for easy academic learning

She maintained that the Board was poised into providing a conducive and enabling environment for academic activities adding that when the projects are completed parents will be forced to withdraw their wards from private schools to public schools.

Miss. Onuora who decried the poor level of infrastructure decay in both our primary schools and junior secondary in the state stressing that soon Enugu state will among the best in country in term of academic performance.

"Most of the school buildings have collapsed, many have leaking roofs while some have no windows and doors, in some cases pupils received lessons under trees so in such situation how can the pupils cope. It is horrible" she lamented"

"With our vision now in progress soon the school system in Enugu state will change and pupils and school children will enjoy good environment studying under well constructed and renovated classrooms with multi tiles roof equip with nice funitures like green chalk board or magnetic marker board, desks and others" she added.

The chairman further explained that why the Board is taking this intiative was that primary education is the basic education foundation for every child stressing that if a child lacks basic primary education it will be difficult for the child to cope at other levels of education.

She however stated that the Board had last year re-trained over 4000 teachers on modern education techniques and will re-train more this year adding that the whole visions will come to nothing if we don't have qualitative teachers to teach the pupils.

According to her more volunteer teachers will be engage to complement our efforts pending when the Board will recruit more teachers.
She warned head of schools and teachers that it will not be as business as usual pointing that the Board has set up high powerful monitory team to monitor their activities.