APC berates PDP, Police over Ogoni rally violence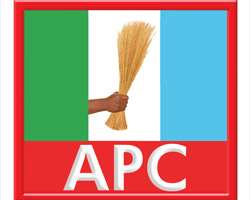 The All Progressives Congress (APC), Rivers State Chapter, says it is saddened by the repeat violence at the rally organised on Sunday, Jan. 19, 2014 by the Save Rivers Movement (SRM).
The party in a statement today by its spokesman Eze Chukwuemeka Eze said: 'Just as happened the previous Sunday at the SRM's rally held at the College of Arts and Science, Rumuola, Port Harcourt, the rally at Bori in Khana Local Government Area was also brutally stopped by gun men, who left several cars and people injured and at least two innocent people lost their lives as reported by the PDP in Rivers State. For PDP to have sent out a press statement even while the shooting was going on in Khana indicating pre-information of this attack and ascertaining the number of people they killed simply indicates that they were part of the attack'.

Eze alleged that, 'in the case of the Port Harcourt rally of January 12, the shooting was directly done by the police with Senator Magnus Abe, the Senator representing Rivers South East zone and Chairman of the Senate Committee on Petroleum (Downstream), and Chief Tony Okocha, the Chief of Staff to Governor Chibuike Rotimi Amaechi, as the targets and among those who sustained injuries. But at the Khana rally, the targets were Secretary to the State Government (SSG) George Feyi, Deputy Speaker of the State House of Assembly Barr Leyi Kwanee, Chief Victor Giadom the Hon. Commissioner of Works and again the Chief of Staff Chief Tony Okocha as their cars were riddled with bullets'.

The party described as unfortunate that 'while Senator Abe is still receiving treatment abroad as a result of that shooting, thugs hired by the Peoples Democratic Party (PDP) brazenly disrupted Khana's rally in Ogoniland under the supervision of the police. This explains why none of the hoodlums was arrested by the police, who failed to provide security at the rally as requested by the organisers'.