$10.8bn 'missing' money spent by Nigerians -NNPC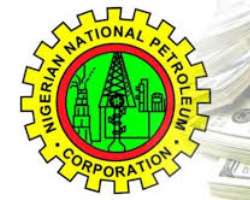 The Nigerian National Petroleum Corporation has again posited that the controversial $10.8bn was spent for the benefit of Nigerians.
The Group Managing Director of the corporation, Andrew Yakubu, as if bemused by the idea by the whole idea of it missing, said that if the fund was missing, then it was missing in the pockets of Nigerians.
The GMD was speaking barely a day after the Coordinating Minister, Dr. Ngozi Okonjo-Iweala, had said that the NNPC should provide evidence to show that the fund was judiciously spent.
'If the money was spent on operational cost, let us see evidence that it was spent in an authorised way.
And if not, let the amount be remitted to the Federation Account," she said. Yakubu said that the corporation had persistently filed-in its claims to the Federation Account monthly.
The biggest chunk of the $10.8bn , he explained, was the subsidy incurred on petrol and kerosene. He said, 'This is part of NNPC's quarterly allocation which it is to provide to the country, especially for petrol. NNPC is the only importer and producer of kerosene in Nigeria.
The corporation brings in kerosene and sells at less than N50 at designated depots and the landing cost of this is over N150. 'Now we compute these numbers on monthly basis and that amount plus the subsidy on PMS, which we all know, amounts to about 80 per cent of this $10.8bn that we are talking about. 'So what we do is to account for it and they are unrealisable flows, and are unrealisable because they have subsidies and we do not have control over the prices, but we are asked to account for the crude at international crude oil price.'