FG shops for new VCs for UNN, UNIABUJA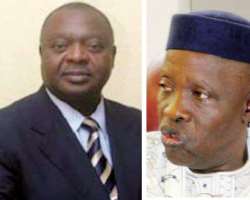 The Federal Government of Nigeria has begun the process towards finding credible replacements for the Vice Chancellors (VCs) of University of Nigeria Nsukka (UNN) and University of Abuja, Gwagwalada (UNIABUJA).
The two, Professor Bartho Okolo (UNN) and Professor James Adelabu (UNIABUJA), are in the twilight of their tenures as VCs in the respective institutions.
This was confirmed by the Special Assistant (Media) to the Supervising Minister of Education, Mr. Simeon Nwakaudu, who said, 'The FG has began the process of recruiting the replacements for the VCs of UNN and UNIABUJA, whose tenures will expire in about five month time.'
'The process has to begin now so that by the time their tenures elapse, someone is there to take up the mantle at the institution,' Nwakaudu said.
Meanwhile, it has also been confirmed that the decision to remove and replace the Pro-chancellors of UNN, Dr. Emeka Enejere and Abubakar Tafawa Balewa University (ATBU), Bauchi, Professor Abdullahi Ango, is sealed.
According to the SA of the education minister, 'The replacements for Enejere and Ango are already settled and doing what their duty is in their respective institutions.'
Giving further insight on the procedure for the removal of Pro-chancellors, Nwakaudu said, 'Their removal was approved by the President, who is the visitor to the institutions, hence he decides the appointment of the governing council, which has a role that is more of oversight and not the day-to-day running of the institution. That is the responsibility of the VC.'