Central African Republic / UN Special Representative urges calm following the resignations of the Head of State and the Prime minister of the transition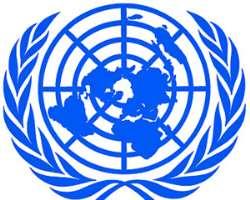 Central African Republic / UN Special Representative urges calm following the resignations of the Head of State and the Prime minister of the transition
BANGUI, Central African Republic, January 12, 2014/African Press Organization (APO)/ -- As was done by the Secretary-General, the Special Representative and Head of the United Nations Integrated Peacebuilding Office for the Central African Republic (BINUCA), General Babacar Gaye, also takes note of the resignation of President Michel Djotodia and Prime minister Nicolas Tiangaye. He calls on members of the National Transitional Council (CNT) to mobilise around the urgent election of a new transitional executive, as agreed at the extraordinary summit of Heads of States of the Economic Community of Central African States (ECCAS) yesterday, 10 January 2014, in N'djamena, Chad.
The Special Representative of the Secretary-General calls on the people and the leaders of the Central African Republic (CAR) to maintain calm and show maturity following the resignations of the Head of State and the Prime minister of the transition, yesterday.
Along with the International Support Mission to the Central African Republic (MISCA), French forces Sangaris have made important progress in securing Bangui. Their efforts must be supported, especially as numerous threats persist.
The entire UN System and our humanitarian partners are fully mobilised to assist approximately two million people who are in urgent need of assistance across the country.