Shareholders threaten to sue Cadbury over capital reduction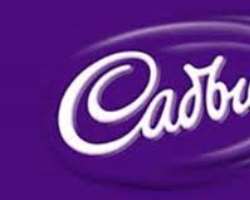 Some shareholders on Friday threatened to sue Cadbury Nigeria Plc over the company's plan to embark on share capital reduction.
The shareholders, under the aegis of the Progressive Shareholders Association of Nigeria, made the threat in an interview with the News Agency of Nigeria in Lagos.
The minority shareholders said that the resolutions passed at the company's extraordinary general meeting on December 19, 2013 breached corporate governance and remain an antithesis to the growth of the nation's capital market.
Boniface Okezie, PSAN President, said that the minority shareholders would only accept capital reduction based on the prevailing market price of Cadbury shares.
According to Okezie, he declined to vote because the offer price of N9.50, as against the N58.27 market price of Cadbury was a serious disincentive to both investors and the market.
He said that the planned capital reduction should be done in the right way, without shortchanging minority shareholders.
Okezie said that the minority shareholders had contributed immensely toward the rejuvenation of the company in its locust days.
He said: 'We have endured without dividend for years when the company had problems and should not be maltreated.
'The company should not take retail investors for a ride as the majority investors have no right to vote at the meeting.'
Okezie said also that the excess funds could be used for products expansion aimed at increasing the company's bottom line.
NAN reports that the company had on December 19, 2013 sought shareholders approval to reduce its capital base by about N12 billion.
Under the capital reduction plan, Cadbury would return excess capital of N11.9 billion to its shareholders by cancelling two shares out of every five ordinary shares currently held by shareholders.
The exercise, when concluded, will reduce the manufacturing conglomerate's share capital account by an amount equivalent to the par value of the cancelled shares and the share premium account to about N11.27 billion.
Under the proposed exercise, each shareholder would receive returned capital per cancelled share at N9.50 per share.
Meanwhile the audited accounts of Cadbury for the year ended December 31, 2012 showed that the balances in the share capital stood at N1.6 billion, while the share premium accounts for N11.5 billion.
Cadbury had earlier in 2009 raised N17 billion from shareholders through a rights issue that saw the foreign core investor increase its controlling stake in the Nigerian company to about 75 per cent.