Justin Bieber & Selena Gomez Back Together!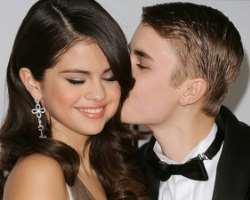 After a 2013 of going back and forth, Justin Bieber and Selena Gomez, or Jelena as their adorable fans call them, are starting 2014 together.
The couple reunited on the 6th of January at the Seascape Beach Resort, and have been seen on a seaside break with Justin's father Jeremy Bieber.
Justin wants to support Selena in her battle with lupus so the duo has reunited. 'They've been talking every day. He really understands what she's going through with her lupus. He's been so supportive because he knew how much she wanted to keep that private,' said a source.
How long do you think they'll last this time?