My suspension a charade, says APC factional chair in Anambra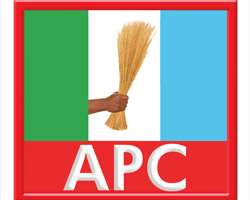 The Chairman of a faction of the All Progressives Congress (APC) in Anambra, Mr Chuks Chinwuba, has described his suspension from the party as a charade.
Chinwuba told newsmen in Awka on Thursday that the decision was not approved or adopted by the national leadership of the party.
He described the suspension as a 'New Year joke,' insisting that it had no approved.
The chairman claimed that Sen. Chris Ngige was behind the alleged suspension, saying he had no powers to do so.
He wondered how a governorship candidate could suspend the deputy national chairman of a party and its state chairman.
"APC is not Ngige's party; how can a man who claims to know it all not know that he does not have the powers he seeks to invoke.
"This is political rascality, impunity and indiscipline and it will be dealt with accordingly,' he added.
Chinwuba said it was at a New Year get-together of Ngige's defunct campaign organisation to placate the tirades and invectives vented against him for leading them to fiasco that the decision to suspend him was taken.
"His attempt at transforming his campaign organisation into the state executive committee has failed. The people of Anambra  have rejected Ngige and that is it,'' he added.
He said the party was guided by rules encoded in its constitution which must be applied to the letter in any dealing.
The interim state executive committee of the party led by Chief Amaechi Obidike had in a communiqué on Tuesday suspended Chinwuba and the Interim Deputy National Chairman (South), Sen. Annie Okonkwo.
Obidike, whose faction is loyal to Sen. Chris Ngige, alleged that the suspension was sequel to anti-party activities by the duo.