Two Popular Nollywood Stars Murdered in Benin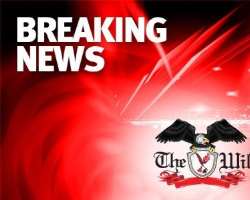 Benin — Two Edo State Nollywood stars were late Tuesday killed in Benin by gunmen suspected to be hired killers.Mr Erhauyi Ogbeide a.k.a Ukeke and Eghosa Idehen a.k.a Erejiro were killed at the home of Ukeke's father-in-law located at 39, Ore-Oghene Street in Benin at about 8pm.
They were said to be coming from a location in a community (Iguomo) where they had gone to shoot a film soon to be released.
The killers, who may have been on their trail, arrived at the house about an hour after they got there. The five killers were said to have made straight for the sitting room where the actors and their host were meeting.
They shot Ukeke twice at close range while Erejiro who had escaped into a bathroom was also shot at close range where he hid.
Ukeke and Erejiro's host simply referred to as Chief Olaye, was also shot by the bandits at the mouth before making away with handsets of the victims in a Toyota Camry car they had parked outside. Chief Olaye is now receiving treatment at an undisclosed hospital in Benin.
The Public Relations Officer of the Edo State Police Command ASP Peter Ogboi who confirmed the incident said the state commissioner of Police had directed the Criminal Investigation Department to take over the case.
|
Article source