NMA suspends planned strike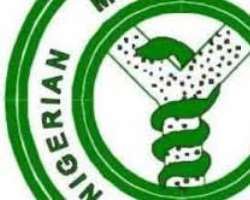 The Nigerian Medical Association (NMA) has agreed to shelve its planned nationwide industrial action that would have commenced on Monday (today).
The NMA leadership had earlier last week met with the officials of the Federal Government and had said that they would make the official position of the group known after meeting with their members.
The President of NMA, Dr Osahon Enabulele, said that the suspension of the strike was primarily motivated by the appreciation of the impact the action could cause on the lives of the ordinariy Nigerians.
'The suspension of the strike is in appreciation of the possible impact of withdrawal of services by medical and dental practitioners in Nigeria on ordinary Nigerians and the several honest appeals made by the toiling and well-meaning people of Nigeria and our friends in the fourth estate of the realm for more time to be given by NMA for dialogue with government,' he said.
According to him,  ongoing efforts and commitment of the President Goodluck Jonathan-led Federal Government to address some of the demands of the NMA through the implementation of the Memorandum of Understanding (MOU) reached between the NMA and the Federal Government is a welcome development.
He added that the establishment of Hospital Development and Intervention Fund (HDIF) for health infrastructural upgrade, appointment of a Surgeon-General of the Federation, expansion of Universal Health Coverage, intervention and fervent appeal by the governor of Delta State, Dr Emmanuel Uduaghan; the Secretary to the Government of the Federation, Senator Anyim Pius Anyim; the Honourable Minister of Health, Professor Onyebuchi Chukwu; the  Minister of Labour & Productivity, Chief Emeka Wogu, and elders of the medical profession, including Professor Umaru Shehu, led to the suspension of the planned strike.
Enabulele reiterated that the Emergency National Executive Council of the NMA has also resolved to suspend for now its earlier directive to all medical and dental practitioners in Nigeria to withdraw their services from Monday, January 6, 2014 to allow for full implementation of all the elements of the Memorandum of Understanding (MoU) within the government set time lines.
'All medical and dental practitioners nationwide are hereby directed to continue to render their normal and highly cherished services to the lovely and caring people of Nigeria,' he stated.
He averred that the NMA shall at the appropriate time reappraise the commitment of the Federal Government to its self-determined time lines for the full implementation of the MoU signed with the association and take appropriate actions as it might deem fit