Lawmaker Says Politicians' Defection Good For Sustainability Of Democracy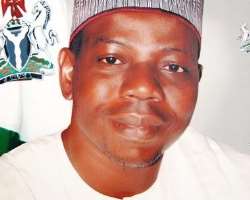 Dr Ahmad Ali, a member of the House of Representatives, on Friday in Ilorin described the country's present political situation as being good for the sustainability of democracy.
Ali, who is also the Chairman of the House Committee on Justice, told newsmen that carpet-crossing was an age-long aspect of democracy and had always helped in strengthening it.
"The situation where some politicians defected from the ruling party, PDP, to the APC will only strengthen the sustainability of the country's democracy,'' he said.
The lawmaker who represents the Ilorin East and West Federal Constituency said the defection of its members would assist the ruling party to be more committed to citizens' welfare.
Ali, however, advised politicians not to engage in any act that would truncate the nation's democracy.