Nigeria begins repatriation of citizens in Saudi Arabia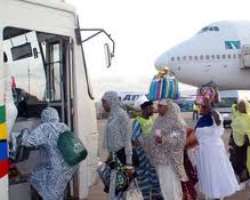 The Federal Government has concluded arrangements to begin the repatriation on Wednesday, of some 508 Nigerians living in Saudi Arabia, following the clampdown on illegal immigrants by Saudi authorities after the expiration of the four months amnesty given them to regularise their stay.
The repatriation, earlier scheduled to begin on Dec. 22, was stalled when the aircraft meant for the purpose developed technical problems on the eve of their departure.
According to a report by Nigerian Bulletin, Nigeria's Consul-General to the Islamic Arabic country, Ahmed Umar, said in Abuja on Tuesday that only Nigerians who voluntarily offered to come home would brought home.
Umar commended the federal government saying, 'The federal government responded promptly to the need of those Nigerians who indicated their desire to return home.
'The consulate had provided items such as food, blankets and other needs for women and children.
'The consulate had maintained round the clock presence with the deportees to ensure that all their immediate needs were met, including medical attention.
'The sick were regularly taken to the clinic located within the facility for instant examination and treatment.' Umar said.
He also said the arrest of illegal immigrants including Nigerians in that country was still going on and very few nigerians have come forward to be brought home by the government.
'Out of those arrested by the Saudi authorities 1,150 had been transported home by the Saudi government,' the consul-general said.