Medical association suspends warning strike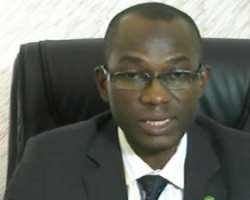 The Nigerian Medical Association (NMA), on Sunday suspended its five-day warning strike embarked upon in public health institutions last Wednesday.

A statement signed by the President of the association, Dr Osahon Enabulele and made available to newsmen in Abuja, urged doctors to resume work on Monday December 23.
The association had embarked on a five-day warning on December 18 to protest the Federal Government's inability to meet its demand.
The statement said the suspension was in line with the NMA's earlier promise to give consideration to the yuletide season.
"The suspension of the strike is also to give another opportunity to the government to concretely resolve all the demands of the NMA for which she first issued a 21-day ultimatum to government on the 2nd of September, 2013.
"Accordingly, the president of the NMA calls on all Nigerian doctors in the public health sector to resume full services with effect from 8 a.m onMonday 23 Dec. 2013 .''
Enabulele , however, said that the doctors would not hesitate to commence a full blown strike from 8 a.m on Monday, Jan. 6, 2014, if the government does not <0 a.m on monday jan. if the government does not>  satisfactorily resolve the demands of the association.0>
"We therefore call on the local, state and federal levels of government to take note of this notice'' he said.
The president called on all well-meaning Nigerians to assist in the resolution of the demands of the association.
Some of the demands by the NMA are; appropriate funding of Nigeria's health care system, expansion of universal health coverage to cover all Nigerians and health infrastructure upgrade.