US relaxes measures for Nigerian non-immigrant visa applicants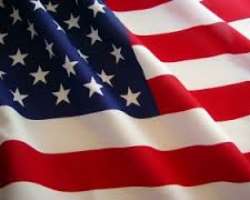 The U.S. Embassy Abuja on Wednesday announced measures to streamline visa renewal for Nigerian citizens, with a view to making it more convenient for applicants.
According to the embassy, in a  statement on its website,  applicants who had previously been issued a B1/B2 visa, who meet the stipulated criteria will be eligible to renew their non-immigrant visa without being interviewed by a consular officer at the Embassy in Abuja or visiting the Consulate General in Lagos.
The embassy has availed the Drop Box Renewal program for that category of applicants.
The embassy stipulates that must be a Nigerian passport holder; must have previously attended visa interview which resulted in an issuance.
Besides, that the applicant must also pass in these requirements: the applicant must be applying for a B1/B2 visa, and that is the same classification as the previous U.S. visa issued in Abuja or Lagos; and is seeking renewal not  more than 12 months after his  previous U.S. non-immigrant visa expired;
Beside the aforementioned criteria, the applicant must be at least 14 years old at the time of last issuance or will be under the age of 14 at the time of re-issuance.
To qualify, the applicant may never have been arrested or had an encounter with law enforcement, customs, or immigration officials in the United States.
The embassy further noted that 'If applying as a group or family, all members must fulfill each criteria to use the program. If you meet the above eligibility requirements, you may apply for a renewal of your U.S. non-immigrant visa using the Drop Box Renewal process.
According to the embassy, applicants now simply apply online, print the renewal letter, pay the fee, and drop the letter, passport, application confirmation sheet, passport photos, and visa fee receipt at the appropriate DHL facility in Abuja or Lagos.
'Drop box renewal application packets will be adjudicated and returned to the DHL location within 7-10 business days.  Please note that participation in this program does not guarantee visa issuance.  Additionally, we may request applicants attend a visa interview in certain cases.'