Osun appeals against acquittal of monarch in corps member rape case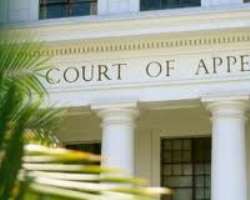 The Osun State Government has filed an appeal before the Court of Appeal sitting in Akure against the judgment of the state High Court that discharged and acquitted Alowa of Ilowa, Oba Adebukola Alli, of wrongdoing in the case of rape of an ex-corps member, Helen Okpara, the  state Commissioner for Justice and Attorney General, Hon. Wale Afolabi, said  in a statement.
Afolabi said the ministry had filed an appeal against the judgment at the appellate court, adding that the state government was prepared to pursue the case to a logical conclusion.
Commissioner's statement was issued on his behalf by the Information Officer of the ministry, Mr. Bello Opeyemi.
According to the statement, 'The Osun State Government as a believer in the rule of law and a respecter of women's rights, is ready to pursue the case to its logical conclusion. The state government is very displeased with the judgment and has directed the Attorney General and
Commissioner for Justice to appeal against the judgment and explore all lawful means to see to it that justice is done in the case.'
The statement added that the state Ministry of Justice had on  December 12 filed an appeal against the judgment of the High Court, stressing that the ministry had concluded all arrangements for the prosecution of the case at the Appeal Court.
Oba Alli stood trial for the alleged rape of Okpara, who served in his domain for almost three years. Justice Oyejide Falola of an Ikirun High Court, however, on October 8 discharged and acquitted the monarch.
The monarch was alleged to have raped the ex-corps member at his private house in Osogbo, the state capital, a few kilometers to his domain.