Crude facts about oil theft in Nigeria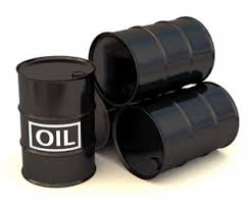 The oil theft, which is touted to be the biggest problem facing the multi-billion dollars oil and gas industry in Nigeria in recent times, pre-dates the administration of President Goodluck Jonathan, which is now deploring all efforts to end the inherited problem.
The petroleum industry in Nigeria, Africa is the largest industry and main generator of GDP in the continent's most populous nation. Since the discovery of oil in the Niger Delta in the late 1950s, the oil industry has been marred by political and economic strife due to a long history of corrupt military regimes and the complicity of multinational corporations, notably Royal Dutch Shell. However it was not until the early 1990s, after the Nigerian state execution of playwright and activist Ken Saro-Wiwa, that the situation was given international attention, leading to the immediate suspension of Nigeria from the Commonwealth of Nations. Nigeria is identified as a major concern regarding human rights and environmental degradation by the international community and the firms that operate there. The Nigerian government, oil corporations, and oil-dependent Western countries have been criticised as too slow to implement reforms aimed at aiding a desperately underdeveloped area and remediating the unsustainable environmental degradation that petroleum extraction has caused. This long history of oil production is however accompanied by militancy, which gave rise to oil theft.
Below is a chronology of major attacks on Nigerian oil industry in 2006 and 2007 by these militants.
January 10, 2006: Militants kidnap 4 foreign oil workers from Shell's offshore E.A. oilfield. Shell shuts 115,000 bpd E.A. platform. They also blow up crude oil pipelines, cutting supplies to Forcados export terminal by 100,000 bpd.
January 30, 2006: Militants free all hostages kidnapped January 10, but threaten wave of new attacks.
February 18, 2006: Militants attack a barge operated by US oil services company Willbros in speedboats and abduct 9 oil workers. The militants also blow up a Shell crude oil pipeline and a gas pipeline operated by Nigerian National Petroleum Corporation(NNPC), and bomb Shell's Forcados tanker loading platform, forcing the company to suspend exports from the 380,000 bpd facility. Closure of Forcados affects other companies, cutting further 100,000 bpd output. Shell shuts 115,000 bpd E.A. platform as precaution.
March 1, 2006: Militants release 6 of the hostages kidnapped February 18; they include 1 American, 2 Egyptians, 2 Thais and a Filipino.
March 18, 2006: Militants blow up oil pipeline operated by Italian oil company Agip, shutting down 75,000 bpd.
March 27, 2006: Militants release remaining three hostages kidnapped February 18 - 2 Americans and a Briton.
May 10, 2006: An oil executive of Baker Hughes(an American Co.) employee is killed by unidentified gunmen in Port Harcourt. MEND denies responsibility.
May 11, 2006: 3 workers of Italian oil contractor Saipem are kidnapped.
June 2, 2006: 6 Britons, 1 Canadian and an American are abducted from Bulford Dolphin oil rig owned by Norwegian oilfield services group Fred. Olsen Energy. Hostages are released two days later.
June 7, 2006: Militants attack a Shell-operated natural gas facility in the Niger Delta, killing 6 soldiers and kidnapping 5 South Korean contractors.
June 20, 2006: 2 Filipinos with Beaufort International kidnapped in Port Harcourt and freed 5 days later.
July 6, 2006: Gunmen kidnap Michael Los, a Dutch oil worker in Bayelsa State. He is released 4 days later.
July 25, 2006: Niger Delta mob seize Agip Ogbainbiri flow station, taking 24 workers hostage. Hostages released and flow station abandoned July 31 after paid-off by Nigerian government.
August 3, 2006: German oil worker, Guido Schiffarth, a 62-year-old employee of Bilfinger and Berger snatched from his car in Port Harcourt by armed men dressed as soldiers. .
August 4, 2006: Gunmen abduct 3 Filipino oil workers from a bus near Port Harcourt. They are released 10 days later.
August 9, 2006: 2 Norwegian and 2 Ukrainian oil workers kidnapped.
August 10, 2006: A Belgian and Moroccan contractors kidnapped in Port Harcourt. Both released on August 14.
August 13, 2006: 5 foreign oil workers( 2 Britons, a German, an Irish and a Pole. ) kidnapped from a nightclub in Port Harcourt. An American also kidnapped earlier the same day.
August 15, 2006: 2 Norwegian and 2 Ukrainian oil workers kidnapped on August 9 freed.
August 16, 2006: Lebanese man kidnapped.
August 19, 2006: German oil worker, Guido Schiffarth is released. Nigerian army launch crackdown on militants. Soldiers fired in the air, sending men and women screaming through the streets of Port Harcourt.
August 24: An Italian oil worker employed by Saipem is kidnapped by gunmen in Port Harcourt. He is freed after five days.
October 2, 2006: 25 Nigerian employees of a Royal Dutch Shell contractor seized after an ambush of boats carrying supplies to Shell facilities in the Cawthorne Channel. They are relased two days later.
October 3, 2006: 7 foreign oil workers( four Britons, one Indonesian, one Malaysian and a Romanian ) kidnapped in a raid on a compound for expatriate contractors working for Exxon Mobil. The 3 British among the released 7 foreign oil workers arrived back in Scotland October 23, to tell of their hostage ordeal in the hands of Nigerian delta militants. One of the men, Graeme Buchan, revealed how he was beaten and forced to call the chief executive of his employers to falsely say that his colleague Paul Smith was dead. Speaking on behalf of his colleagues, Mr Buchan described how they were beaten with sticks, slapped with machetes and feared they might never see their families again.
October 21, 2006: 7 foreign oil workers kidnapped October 3 are released.
November 2, 2006: A British and an American employees of Petroleum Geo-Services(PGS) are kidnapped from a survey ship off the coast of Bayelsa.
November 7, 2006: British and American employees of Petroleum Geo-Services(PGS) kidnapped on November 2 freed.
November 22, 2006: A British oil worker is killed during an attempt by Nigerian soldiers to free 7 hostages abducted by militants earlier the same day.
December 7, 2006: Gunmen kidnap three Italians and one Lebanese from a residential facility. Movement for the Emancipation of the Niger Delta (MEND) claims responsibility.
December 14, 2006: Gunmen invade the Nun River logistics base in Bayelsa State operated by Royal Dutch Shell and hold 5 people hostage.
December 18, 2006: 2 car bombs explode in Port Harcourt, one near Agip compound and the other in Shell residential compound. There were no casualties.
December 21, 2006: Militants storm the Obagi field facility in Rivers State, operated by Total, killing 3 people.
January 5, 2007: Gunmen kidnapped 5 Chinese telecom workers. Militants plant a car bomb in the Shell residential compound in Port Harcourt. Shell evacuates some staff from compounds in Port Harcourt, Bonny Island and Warri.
January 10, 2007: Gunmen attacked a base operated by South Korea's Daewoo Engineering and Construction in the Bayelsa state kidnapping 9 South Korean and one Nigerian oil workers.
January 12, 2007: 9 South Korean workers and one Nigerian are freed after being kidnapped when gunmen attacked a base operated by South Korea's Daewoo Engineering and Construction in the Bayelsa state capital Yenagoa on Jan. 10.
January 16, 2007: 3 people including a Dutch oil worker are killed when their boat, operated by South Korean firm Hyundai, was attacked by gunmen on its way to the Bonny Island export terminal.
January 18, 2007: Gunmen free 5 Chinese telecom workers, kidnapped January 5. An Italian is also released in Bayelsa state. 3 foreign hostages remain in captivity.
January 20, 2007: Militants seize German shipping line Baco-Liner cargo ship on its way to Warri port taking all 24 Filipino crew members hostage.
January 23, 2007: Gunmen kidnap 2 engineers, an American and a Briton, in Port Harcourt, on their way to work.
January 25, 2007: 9 employees of Chinese National Petroleum Company (CNPC) working in Bayelsa state under contract with Shell are kidnapped.
February 4, 2007: 9 employees of Chinese National Petroleum Company (CNPC) kidnapped on January 25 released.
February 6, 2007: Gunmen kidnap a Filipino oil worker on Port Harcourt - Owerri road.
February 7, 2007: A Filipina woman is kidnapped by gunmen in Port Harcourt. This apparently is the first abduction of a woman in the region. The same day, a French oil worker( an employee of Total Oil Co ), identified as Gerard Laporal, married to a Nigerian woman is kidnapped by gunmen as he returned home around 9:00 pm.
February 13, 2007: Militants release 24 Filipinos kidnapped on January 20.
February 17, 2007: 4 young Nigerian men serving as missionaries for The Church of Jesus Christ of Latter-day Saints abducted from their apartment in Port Harcourt.
February 18, 2007: 3 Croatian oil workers of Hydrodrive Nigeria abducted in Port Harcourt.
Economics of Crude theft
Meanwhile, t he federal government through the Nigerian National Petroleum Corporation, NNPC, said acknowledged that Nigeria was losing about 150,000 barrels of crude oil per day each time the pipelines connecting the country's oil export terminals were shut down as a result of vandalism.
The Group Managing Director of the Corporation, Andrew Yakubu, who blamed the fluctuation in the country's daily crude oil production levels on persistent attacks on major pipeline arteries supplying crude oil to export terminals, said impact of the menace on the economy was enormous.
Yakubu, who was speaking during his submission to the Senate and House of Representatives Joint Committee on the Medium Term Expenditure Framework,MTEF, for the period of 2014 to 2016, lamented that the continuous crude oil theft, pipeline vandalism and production shut-ins have seriously constrained the sector's capacity to meet its revenue projection targets.
"The critical and most important point to note here is that when the artery conveying crude oil to the terminals is hit, this reduces our production volume by 150,000 barrels per day," Mr. Yakubu said. "From February to date, we have witnessed so much breaches, and each time, we go down by about 150,000 barrels per day, bpd."
Noting the efforts of the President Goodluck Jonathan administration to tackle the menace of crude oil theft and pipeline vandalism, Mr. Yakubu said the problem have received the highest intervention which resulted in the constitution of a Committee by the National Economic Council, NEC, comprising of some Governors, NNPC, Department of Petroleum Resources, DPR, International Oil Companies, IOCs, security agencies and other relevant bodies to work out modalities to mitigate the menace.
On the daily crude oil production figure, the NNPC GMD said the figure has been fluctuating between 2.2 and 2.3 million barrels per day, mbpd, as a result of the several incidents of attacks on the arteries since February this year to date.
Efforts to end menace
Vice President Namadi Sambo Last Wednesday held a crucial meeting with a delegation sent by U.S President, Barrack Obama, to assist Nigeria in solving its oil theft menace.
The closed door meeting held at the Presidential Villa lasted for over two hours and was attended by the U.S Ambassador to Nigeria, James Entwistle.
The U.S Assistant Secretary of Defence, Sharon Burke, led U.S delegation, while the Minister of Petroleum Resources, Diezani Alison-Madueke, and the Group Managing Director of NNPC, Andrew Yakubu, attended the meeting.
Entwistle, who briefed State House correspondents after the meeting, said the delegation was in Nigeria on the request made by President Goodluck Jonathan to Obama.
``A request was made to the U.S President, Barack Obama, by President Jonathan to see how the U.S can help Nigeria deal with the scourge of crude oil theft.
``Based on that request, President Obama put together this delegation and instructed it to come here and see if we can help.
``This delegation has been to Delta and Abuja for few days and met variety of government, people and citizens and oil companies.
``We are not arrogant to think that as Americans, we can just come here and solve a problem on behalf of your country.
``But, what we are trying to do in this delegation is to listen and learn so that we can understand Nigeria and this oil theft problem.
``And of course, there is international dimension to the problem and we want to make sure we completely understand Nigeria and the problem.
``We have had very good meetings including with the vice president and we have come to understand that the more you talk to people, the more you understand the problems,'' he said.
Burke spoke in the same vein that members of the delegation were drawn from the U.S Department of Energy, the White House and the Department of State and U.S Force for Africa.
``We were told to come and listen to people and understand the nature of the oil theft, revenue loss and what the problem is.
``We have had opportunity to speak with great range of people and we have had a great deal of ourselves.
``We have just met with the vice president and we will be returning home, digest the information we have got, sieve it and then report to Mr President.
``We are going back to Washington tonight, we will review our notes and discussions and then present our findings to President Obama,'' Entwistle said.
Alison-Madueke said the Federal Government sought the much needed assistant of the U.S Government to address oil theft because of the international dimension to the scourge.
She noted that the effect of oil theft had both national and international dimensions to it.
``The U.S president as you have heard, responded to that partnership and as you can see, a high powered delegation have come to discuss and they have been able to discuss with a number of people.
``We are very hopeful that as they go back, we will continue with the discussion and come with a very salient solution to help us push back the scourge of oil theft once and for all,'' she said.
Before this, a joint multi-national sea exercise tagged "African Winds" aimed at showing readiness to flush out crude oil thieves in the Niger Delta was held at the Lagos Takwa Bay Beach.
The exercise which was jointly carried out by Spain, UK, US, Netherlands and Nigeria, was in line with the objectives of the African Partnership Station (APS) to stamp out maritime illegalities.
After the exercise, the Chief of Naval Staff (CNS), Vice Admiral Dele Ezeoba reiterated the Navy's commitment to stamping out all illegalities from the nation's maritime domain, especially in the Gulf of Guinea.
Ezeoba described the joint exercise as a milestone recorded by the participating countries in the area of strategic partnership.
He said the exercise was aimed at ensuring a secure and safe maritime space, adding that there is no one country that can handle security challenges alone.
He said, "Maritime security is a primary responsibility of everybody because the oceans and seas of the world are common global heritage to mankind.
"The concerted efforts at the sub-regional and multi-regional levels are to ensure that we continue to cooperate and collaborate because that is a new paradigm in terms of security imperatives."
Ezeoba added that the exercise would further enhance their human capacity, which would enable the Navy develop technical expertise that will further create the impetus they need to enhance maritime security not just in Nigeria but in the Gulf of Guinea.

Nwabugu writes from lagos