NCC hosts Telecom Stakeholders Summit December 17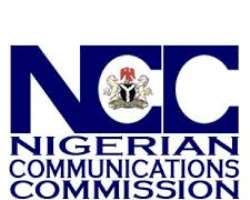 The Nigerian Communications Commission (NCC) has announced plans for the hosting of the maiden edition of an annual Telecom Stakeholders Summit in Nigeria. The event is slated for Lagos at the Intercontinental Hotel, Victoria Island, Lagos, on December 17, 2013.
The theme for the 2013 edition of Telecom Stakeholders Summit is 'Transforming a Nation with Broadband: Telecom as Instrument for Sustainable Development'. The Summit is designed to bring together, different stakeholders of the telecom industry to interact and discuss issues that affect them from their various perspectives and interests. It will comprise a forum, product and services showcase, and Gala Nite.
Governor of Akwa Ibom State, Obong Godswill Akpabio will chair the event while the Governor Ekiti State, Dr. Kayode Fayemi will present a keynote.
The Governor of Lagos State, Mr. Babatune Raji Fashola is the Host Governor, while Minister of Communication Technology, Mrs. Omobola Johnson is also to present a Key Note at the event.
Members of the National Assembly and top industry chieftains and experts, including service providers and consumers are expected at the maiden edition of the flagship telecom summit in Nigeria.
Executive Vice Chairman of the Commission, Dr. Eugene Juwah, said the summit will provide veritable platform for interaction and sharing of ideas across different stakeholders, as well as providing an opportunity for appraisal of the performance of the industry, while projecting for the future.
He said the summit evolved out of the need to achieve a more inclusive consultation among the different stakeholders in line with the consultative approach to the Commission's regulatory mandate.
Chairman of the Organizing Committee of the Summit and Director, Public Affairs of the Commission, Mr. Tony Ojobo, said the summit boasts of full representation of the key stakeholder the industry including the consumers, the government at different levels, the investors, the service providers, the media, the financial industry and international telecom community.
He said the Summit promises to offer an opportunity for intense discourse about the industry, it potentials and its direction while also providing an atmosphere for relaxation and interaction between the diverse stakeholder segments of the  industry, while sending a signal to the world about our unity of purpose, and huge potentials that abound in our country.