Re: How Responsible a Father is Mr. Femi Fani-Kayode?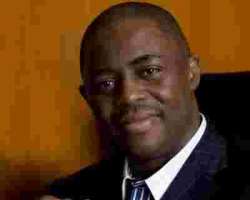 We are utterly shocked and disgusted by the ridiculous and irresponsible assertions made by one Yemisi Aderogba in an article published by Saharareporters on March 7th 2010 which alleges that Chief Femi Fani-Kayode, the former Minister of Aviation, has published nude pictures of his daughters on his Facebook page.
This is a completely baseless, petty, vicious and childish assertion and, needless to say, it is simply not true. It is nothing but a malicious fabrication which has been sponsored by Chief Fani-Kayode's political enemies and which is calculated to destroy his political career and to bring his children and family into disrepute. Quite apart from that we fail to understand why anyone in their right senses would see fit to invade Chief Fani-Kayode's privacy in this way, hack their way into his Facebook page and then come out, like a thief in the night, and tell the whole world that he or she saw nude pictures there knowing fully well that there were no such things there at all. This is surely a mark of sheer desperation on the part of the Chief's detractors.
For the want of doubt we wish to inform the public that exactly the same pictures have been posted on Chief Fani-Kayode's website at www.femifanikayode.org for the last few months and there is not one nude picture of his children there or anywhere else. In this, and in any other respect, Chief Fani-Kayode has absolutely nothing to hide or to be ashamed of. Again Chief Fani-Kayode will not be deterred or distracted from his political ambitions and objectives by such fabrications and the fact of the matter is that the authors and sponsors of this irresponsible publication have already failed and will continue to do so.
We hereby challenge the said Yemisi Aderogba to publish ALL the said nude pictures wherever he or she sees fit if such pictures truly exist. Other than that we do not believe that there is a need for us to dignify any of the other ridiculous and defamatory allegations and submissions made in the said article with a response.
Needless to say we have absolute contempt for such submissions and views especially since they are rooted in insincerity, malevolence, lies and deceit. We think that it is a pity that former public office holders and their family members should be subjected to such falsehood and witch-hunting simply because they once served their country and because they are now on Facebook. And that is precisely why most of them either do not bother going on Facebook or, when they do so, they limit their friends list and privacy settings to only those people that they know very well.
Also needless to say, the author of the article, and those that put him or her up to writing it, can hold any opinion about Chief Fani-Kayode that they deem fit. That does not in the least bit bother him or any of us and it takes nothing from him either: such things come with the territory and is part of the price that has to be paid for being a high profile public figure. It is however simply unacceptable and most irresponsible when the children of such a figure are targeted as well and all the more so when they have done no wrong. We leave the author of that article to God and to his or her conscience and we pray that whoever sent them to do this hatchet job will one day find peace within themselves. Whatever the case this does not in any way deter Chief Fani-Kayode from continuing to enjoy and operate his Facebook page and he will continue to interact with the almost 5000 friends that he has made there in the last few months.
We sincerely hope that in future before such material is published on a website that is as widely read and well respected as Saharareporters that that medium will make all the necessary efforts to cross check the veracity of the allegations that have been made by the writer. Anything less than that would be most unfair and most uncharitable.
In the final analysis, the question that needs to be asked is as follows: is it now a crime to post perfectly responsible, beautiful and decent pictures of someone's loved ones and family members on his personal website or in the privacy of his Facebook photo gallery simply because he or she comes from a prominent family and was once in public office? We doubt it very much and we leave it to God to judge between Chief Fani-Kayode, his family members and those behind this despicable and ridiculous and ludicrous publication.
Bayo Oladeji
Special Assistant on Media to Chief Femi Fani-Kayode