'Kaduna State varsity lecturers still on strike'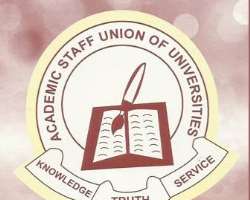 Kaduna - Members of the Academic Staff Union of Universities (ASUU), Kaduna State University Chapter, on Tuesday said they would continue with the ongoing strike until directed otherwise by the national body.
Dr Sadiq Abdul, Chairman of the union said this in an interview with the News Agency of Nigeria (NAN) in Kaduna.
NAN reports that the Federal Government had directed members of ASUU nationwide to resume classes on or before Dec. 9.
NAN correspondent who visited the campus further reports that lecture theatres and lecturer's offices were still under lock and key.
Abdul reaffirmed that the union had not called off the strike, adding:'We are strictly obeying the directives of our national body until they tell us to resume classes.'
According to him, the union will continue with the strike until its demands are met.
He advised students to remain at home, saying that the strike was not aimed at punishing them but to ensure qualitative education.
'The university itself and the students will be the first beneficiaries of the strike action, ' he said.
NAN also reports that some of the students, who were discussing the situation in groups, expressed the hope that the impasse would end soon.
Mr Peter Jessy, a 300-level student of Economics said he was only in the school out of curiosity 'to see if classes have resumed. '
Also, Amina Dabo, a 300-level student of Physics said she was there to pick some of her belongings, adding, 'whenever the strike is called off I will hear it over the news'.
A 200 level student of Mathematics, Sunday Kasuwa prayed that the strike would end soon.
'I have not been in town since the strike started, but I had to come back because am sure it will end soon', he said. (NAN)