FG bans importation of fish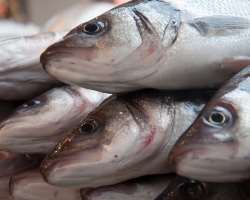 The federal government of Nigeria has stopped importation of fish into the country since October 31 this year, reports reveal.
A concessionaire of a leading fish terminal in Apapa Port in an exclusive interview said that the terminal and other terminals have stopped receiving fish product cargoes, which Bill of Laden were dated later than October 31, as they have been directed to do so by the federal government.
The General Manager, Port Operations, ENL Consortium, Mr Mark Walsh, said the new fish policy had now added to such others as the ban on cement and rice, which had seen the terminal losing up to 800,000 tons of rice in about 10 months.
'The government banned fish importation since October 31 this year. Before we were doing 20,000 tons of fish every month, but now, that is gone. Any bill of laden after that date cannot be brought to Nigeria. What we have coming in now are those imports with earlier bills of laden dated before October 31.
'I talked to a lot of the fish association and they have said that by the end of December, there will not be fish in the cold rooms. So it is a serious situation because it will affect everybody in the country.'
Figures provided by the Minister of Agriculture and Rural Development reveals that between 2010 and 2012 Nigeria imported an average of 780,000 metric tonnes of frozen fish annually from Europe, Latin America and Eastern countries, worth about N100 billion.
With annual fish demand estimated at 2.66 million metric tons (MMT), Nigeria currently produces about 0.78MMT leaving a demand-supply gap of about 1.8MMT.
Regrettably, the shortfall of fish supply in the country had led to a low annual per capita fish consumption rate of only 7.5 kilogrammes as against 15 kilogrammes per annum recommended by the Food and Agriculture Organisation (FAO).
But most Nigerians are of the opinion that the steps are good ones taken before the right time
The Chairman of Nigeria Ship Owners Association (NISA), Dr Isaac Jolopamo said the new fish policy would help save a large chunk of about N2 trillion which the country loses in freight as capital flight to other countries from where Nigeria import fish.
It is expected that increase in national fish production would not only diversify the country's resources base, but also complement efforts aimed at achieving the Millennium Development Goals (MDGs).