FG installs bomb, drug detectors at airports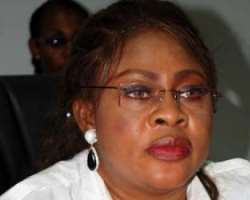 The Minister of Aviation, Ms. Stella Oduah, has said the federal  has completed the installation of Improvised Explosive Devices (IEDs) detectors and drug detection equipment at all the airports for security, safety and environmental protection.
The minister said that the government's huge investment in infrastructural uplift in the country's aviation sector was targeted at making Nigeria a continental hub, taking advantages of her geographical location in the West African sub-region  and the abundant high quality human resources in the country.
Oduah spoke Saturday night in Abuja, at a reception held in honour of  the incoming International Civil Aviation Organization (ICAO)  President elect, Dr. Bernard Aliu.
She said, 'The Nigerian College of Civil Aviation Technology (NCAT), Zaria, has been upgraded to offer various trainings including those of higher level and so we are trying to equate the level of certificates that NCAT is able to provide to that of University and above all to offer Post graduate training which started last year.'
The minister disclosed that government would build NCAT campus in each of the 6 geopolitical zones, adding that the aerotropolis and perishable cargo initiatives are on course.
According to her, the commencement will unlock the country's huge economic potentials through value chain and massive employment.
President Goodluck Jonathan, who was represented at the occasion by the Secretary to the Government of the Federation Senator Pius Ayim Pius, said that Aliu deserved to be elected into the prestigious position based on his distinguished an exemplary performance while working in ICAO.
Chairman, House Committee on Aviation, Hon. Nkiruka Onyejeocha, while speaking at the event, commended the transformation that is ongoing in the aviation sector.
She also thanked President Goodluck Jonathan  for providing an enabling environment for our own brother to be elected because I know that at that level you don't just run elections like that