Spindelegger: "Mandela inspired generations and gave them hope" / Vice-Chancellor on the death of Nelson Mandela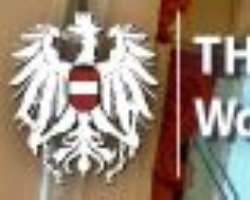 Spindelegger: Mandela inspired generations and gave them hope / Vice-Chancellor on the death of Nelson Mandela
VIENNA, Austria, December 6, 2013/African Press Organization (APO)/ -- Austrian Vice-Chancellor and Foreign Minister Michael Spindelegger expressed his deep grief about Nelson Mandela's death. "The world has lost a statesman of epochal dimensions and one of its most charismatic personalities". As a political prisoner of the Apartheid regime, Mandela was the face of the fight against suppression for decades. When he was released after 26 years of imprisonment, he became the face of the peaceful turnaround of South Africa from the Apartheid state to the free, democratic Rainbow Nation."
"The miracle of South Africa illustrated that a peaceful solution of seemingly insolvable conflicts is possible and we owe this mainly to Mandela", Spindelegger said. "After his "long walk to freedom" Mandela pro-actively supported reconciliation between all groups of society and never tired in the fight for the human rights. We owe him our admiration. With his unswerving advocacy of equal rights and self-determination, he inspired and encouraged generations. He left a remarkable example and inheritance not only to South Africa but to the whole world."
Vice-Chancellor Spindelegger expressed his deepest condolences to Mandela's family and to the entire nation of South Africa.