Justice Philip Waki Elected President of the Residual Special Court for Sierra Leone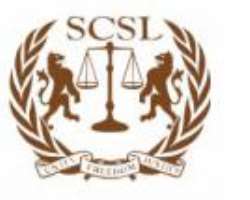 Justice Philip Waki Elected President of the Residual Special Court for Sierra Leone
FREETOWN, Sierra Leone, December 4, 2013/African Press Organization (APO)/ -- The Judges of the Residual Special Court for Sierra Leone (RSCSL) have elected Justice Philip Nyamu Waki of Kenya as President of the Residual Special Court. The Judges also elected Justice Jon Kamanda of Sierra Leone as Vice President of the Court.
Justice Waki joined the Special Court in 2012 as an Alternate Appeals Judge for the Taylor appeal. Before joining the Special Court, Justice Waki served as a judge of the Kenya Court of Appeal in 2003, after having been a Judge of the High Court of Kenya for nine years. Prior to 1995, he was in private law practice in Kenya since he was called to the Bar in 1975. Justice Waki has worked actively for reform within the Kenyan judiciary. In 2008 he was named Chairman of the Commission of Inquiry into the Post-Election Violence in Kenya, also called the "Waki Commission," to look into the political violence committed during Kenya's 2007 elections. In 2008 the International Commission of Jurists (Kenya) conferred the "Jurist of the Year Award" upon Justice Waki. He has served as Vice President of the East African Judges and Magistrates Association, and in 2012 was appointed by the Director of UNEP as a member of the International Advisory Council on Environmental Justice.
Justice Jon Kamanda served as an Appeals Judge of the Special Court for Sierra Leone from 2007 to 2013. He was educated in Sierra Leone and in the UK. He trained as a Barrister at the Inns of Court School of Law in London, and was called to the Bar at the Middle Temple in 1975. From 1976-80 he worked as State Prosecutor in the Government Law Office, rising to the rank of Senior State Counsel. In 1980 he entered private practice in criminal law. Justice Kamanda has served as an Appeals Court Justice in the Sierra Leone judiciary since 2004, and is the Presiding Judge in criminal appeals. He has also served as a High Court Judge in the Civil Division. In 1982 he was elected to Parliament, and he has served as Deputy Minister of Mineral Resources and Minister of Health, and also as Managing Director of the National Diamond Mining Company (NDMC). Justice Kamanda previously served three terms as President of the Special Court for Sierra Leone.