Strategies For The Empowerment Of Persons With Disabilities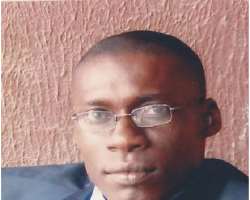 1. In our country, large numbers of people are suffering as a result of poor economic situation and high level of unemployment of which persons with disabilities are the worst victims. Persons with disabilities encounter many problems in our society and are often subjected to stigma and unnecessary discrimination. They remain largely marginalized, disproportionately poor, frequently unemployed and largely excluded from civil and political process. They are overwhelmingly voiceless in matters that affect them and the society. It is as a result of this that some of the persons with disabilities have decided to engage themselves with street begging as and alternative means of survival.
2. Meanwhile, experience has shown that when persons with disabilities are empowered adequately to participate and lead the process of development, their entire families, communities and even the larger society will benefit because their involvement creates opportunity for everyone with or without disability in any developmental effort.
3. However, there are strategies that when adequately implemented will go a long way to empower persons with disabilities so that they will be able to contribute to not only to their family development but also to the development of the society.
4. One of the major empowerment strategies is having access to sound education. Lack of qualitative education to many persons with disabilities has become a major setback to their fulfillment in life. This is because most families could not afford sending their children with disabilities to school and as a result, some parents now see that as an avenue to use these affected children in begging to make money for their families. It is therefore necessary that government should give scholarship from nursery to at least university level and also have a system of obligation regarding the provision of special allowance or stipends to students with disabilities. This is to motivate and encourage them so that they will be able to replace or repair their mobility aids and appliances.
5. Again, empowerment through Agricultural practices will also make a good impact in making sure that persons with disabilities will be off the street begging. There are some areas of agriculture where they can comfortably engage themselves and become economically vibrant, employees, and supporting the effort to ensure food security in our nation. The areas of such agricultural practices includes, rearing of grass cutters, poultry, fish, snail, quail, cassava farming and its processing etc. This is achievable through the support from the government to both individuals and co-operative societies formed by persons with disabilities. The support can be giving of grants and supplying required agricultural input without charges. Government should at all times encourage and sponsor seminars and workshops to boost the knowledge of the (special) farmers on the modern agricultural practices.
6. Also, enlightenment and sensitization campaign is very necessary, in the rural areas where some parents are not aware that there are lots of opportunities available for the survival of their children with disabilities which includes access to education, access to special sports and rehabilitation and vocational trainings just to mention but few.
7. This type of enlightment and sensitization campaign will not only be beneficial to these people alone but to the entire society. But this can only be possible if the government, corporate organizations and philanthropists are eager to support the efforts of the well accredited association owned by persons with disabilities by providing them with buses and other materials that will aid their movements to the various rural areas where they will use the appropriate language their members will understand to talk to them. An adage says, "He who wears the shoe knows where it pinches". Adding that constant funding and sponsorship will be needed to ensure that other materials needed to ensure that the campaign such as; radio/TV jingles, posters, fliers, banners, etc are readily available.
8. Similarly, functional rehabilitation and vocational centers should be located at different remote areas in the state. These centers are expected to be well equipped, accessible for both the physical environment and equipments, qualified teachers who know what it takes to train persons with disabilities on skills so that they will become self employed and even be capable of training others with disabilities and providing jobs to other persons without disability.
9. Moreso, having access to information is another gateway to the success of persons with disabilities. There is one popular adage that says "if someone is not well informed, he will be deformed". Therefore, it is necessary that information must at all cost be accessible to these persons. For instance, hearing impaired should be provided with hearing aids and make sure that all the news especially on televisions should be interpreted by a sign language experts during the news cast, visual impaired should also be provided with computers that have jaws(software) which will enable them source information from the internet whenever they need information. It is also important that there should be an ICT center for persons with disabilities where constant training on ICT will be taking place. This is to update the knowledge of the persons with disabilities on the current trends on information, communication and technologies.
10. Furthermore, employment opportunities are one of the major tools to empower persons with disabilities. It is very essential that some percentage of the workforce in every local government, state and federal job recruitment even in the private sectors should be reserved for qualified persons with disabilities. There should be also a legislation that enforces such policy on jobs reservations. When such provisions are made, persons with disability who think that they can only beg to survive will rethink and prepare themselves for getting a good job of their choice.
11. Finally, accessibility of the physical environment is a key factor to persons with disabilities in achieving greater independence, participation and social inclusion. It is true that it affects all members of the society but for the persons with disabilities the barriers to equal participation in the society due to and inaccessible physical environment are much greater. Most school, churches, market places, government offices, hospitals, banks, town halls, etc are not accessible at all.
12. The solution to this is that there should be legislation and regulations that will improve our physical environment accessibility. Adding that it is expected that our civil engineers and architects should have the interest of persons with disabilities at heart when designing and constructing any public place.