Police confirm assassination attempt on Stella Oduah's Life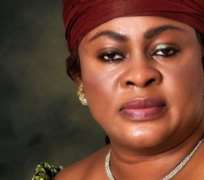 The Federal Capital Territory (FCT) police has confirmed attempt on the life of the aviation minister Stella Oduah.
The minister which has been in the eye of the storm over the purchase of two bullet proof cars for her by the Nigeria Civil Aviation Authority (NCAA) at the cost of N255 million. She has been the subject of probe by both chambers of the National Assembly over the development.
President Goodluck Jonathan had at the heat of the bulletproof car scandal  set up an investigative panel headed by a former Head of Service of the Federation, Alhaji Isa Bello, as the chairman, and the National Security Adviser, Col. Sambo Dasuki (rtd) and Air-Vice Marshal Dick Iruenebere (rtd) as members.
The panel, which was set early October, was given two weeks to submit its report.
According to reports, the Commissioner of Police (CP), Mr. Femi Ogunbayode, Monday confirmed that  Oduah, on Saturday, escaped an assassination attempt by unknown gunmen.
However, the police said she was not in the vehicle at the time her Escalade SUV, with registration number FST 914 BL, was shot at about 10 pm.
The reports quote the Public Relations Officer of FCT police, Mr. Athine Daniel, a Deputy Superintendent of Police (DSP), as saying that the complaint on the alleged assasinatioon attempt  was lodged at the Mabushi Police Station at 5.35 pm on Monday, almost 48 hours after the alleged incident.
The police said what was found inside the car after the shooting was a metallic object, which the police are investigating. The driver of the vehicle, whose name he withheld, wasn't injured, he added.