Anambra 2013 Gov Election: The Good, The Bad, And The Ugly: How The Candidates Stand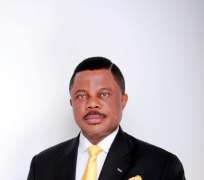 Anambra State, also known as the Light of the Nation, will once again troop out on November 16th, 2013 to elect a brand new governor who will succeed the very effective and resourceful incumbent governor, Mr. Peter Obi, whose second term expires on March 17, 2014.

Mr. Peter Obi emerged governor of Anambra State on March 17, 2006 after a protracted legal tussle to reclaim his mandate which was stolen in the 2003 Governorship election where he was the candidate of the All Progressive Grand Alliance (APGA).
His long and solitary sojourn in the Temple of Justice yielded positive result when the Court of Appeal Enugu on Wednesday March 15, 2006 held that Mr. Peter Obi and not Dr Chris Ngige was the winner of the Governorship election held in Anambra State on April 19th 2003.
This verdict came after Dr Chris Ngige had fraudulently served as governor for about 33 months. Governor Obi was eventually sworn into office as Governor of Anambra State on March 17, 2006.On the 17th, March,2010, he was again sworn into office for a second tenure as a result of his victory in the Anambra Governorship election held on February, February 6th,2010.His second and final tenure will expire on March 17th,2014.
In this viewpoint, I wish to take a critical look at the real candidates and not the pretenders who are in the race because they are desperate to bag the notorious title of "a former Governorship candidate of Party y or Party x". Space constraints do not allow me to waste valuable space on such ego-seeking carpet baggers. After an in-depth analysis of the data collected on these governorship e candidates, I have decided to discuss only about four of them, even though there are about twenty candidates of various political parties in that election.
I wish to State that in order to be able to handle this topic effectively, I have narrowed down my sampling size to just four of the participating political parties. The parties include Peoples Democratic Party (PDP), the Labour Party (LP), the All Progressives Grand Alliance (APGA), and the last but not the least, the All Progressives Congress (APC). I have chosen a small sample of only four political parties in order to manage the small space at my disposal.
The PDP: The Supreme Court on Monday, 3rd November affirmed that Chief Tony Nwoye is the authentic governorship candidate of the PDP in the election. It is both deplorable and calamitous that a political party (PDP) referred to as the biggest political party in black Africa was enmeshed in such internal crises that it could not even nominate a candidate without the intervention of the Supreme court even though it is also the ruling party at the center.
It is pathetic that in spite of this disgraceful outing, the party continues to assure her faithful that PDP will emerge victorious in the Governorship election of Nov 16th.. It is only in the land of Alice in Wonderland or in an ambience of mediocrities and imbeciles that a tortoise wins a 100 meters dash in a contest where a dog is a competitor. We are all watching for this miracle which will be ushered into the Guinness Book of Records as the 9th wonder of the Modern World.
The PDP's dismal hope is a classic case of hallucination and phantasmagoria. But who knows, more so, when we are often reminded that wonders shall not end and that the only thing that is permanent is change. However without any prejudice to the truism of these maxims, I am also full aware that the rat does not eat what belongs to a man that is wide awake and vigilant.
The people of Anambra State are intelligent, resourceful and, above all, they are too sophisticated for any fraudster to stand on their heads and get a balance. So, the PDP is not a serious contender in that race. I have given them space in this analysis in deference to the fact that it is a ruling party and to acknowledge the person of President Goodluck Jonathan who has been working assiduously to transform Nigeria to a model and modern state.
LABOUR PARTY: The candidate of the labour party is Chief Ifeanyi Ubah,the Chairman and Chief Executive Officer of Capital Oil and Gas Group, a multi- billionaire business empire. As a matter of fact, it is not necessary to waste space on this candidate because in normal societies where countries get their priorities right and use their First Eleven to run political bureaucracies, Chief Ifeanyi Uba would not have been given a ticket to be a governorship candidate by any serious political party in that election. It is lamentable that it's the Labour Party (LP), of all parties, that is fielding this person. Yes, I am told he is the youngest, richest and most glamorous of the candidates.
So, what about that? Is he richer than Dangote and Bill Gate of Microsofr Corporation? But can somebody remind us that out can go to bed without a farthing but wakes up on the other side of the morning as a stinking billionaire especially in an age of instant everything including wheeling and dealing in petroleum and gas importations and all manner of subsidy payments/ subventions. We have a lot of instant billionaires worldwide; we salute them and even wish we were so endowed. Let us emulate the like of Bill Gate, Dangote, Mo Ibrahim and several others who have never cared to get involved in the polities of who becomes the Governor or President of their various countries.
Strictly speaking, my grouse on this candidate includes the fact that it is my perception that he is not academically equipped to carry out the burden of governorship in this part of the country. I see him as a meddlesome interloper in the high wired politics of the governorship of Anambra State. Anambra State is too sophisticated to be ruled by those whose academic profiles are vague and wishy washy. We are not talking of the Boko Haram States; we are talking of Anambra State. Please take a deep peep into the state and take record of the constellation of egg heads and academic wizards and you wonder why some people will have the courage to join the fray.
I can recall vividly that one illiterate young politician had tried this gambit before and the entire Anambra State appealed to the then boss of the Electoral Body,Professor Humphrey Nwosu to save Anambra state the shame of being governed by an illiterate billionaire. So it's a case of De Javu. It rankles that some people do not have the discipline to stay within the areas they have a comparatives advantage. It is for situations like this that Plato harped on the need to restrict leadership to Philosopher kings.
On anther critical note, are Ndi Anambra not aware that Chief Ifeanyi Uba's Capital Oil and Gas Company has since been taken over by Asset Management Corporation of Nigeria (AMCON). AMCON was signed into law on by President Goodluck Jonathan on the 19th July, 2010 to be a key stabilizing and re-vitalizing tool to revive failing financial system by efficiently resolving the non-performing loan assets of the banks in the Nigerian economy. The implication of the AMCON take over of Capital Oil for 2years is that the company was badly managed. In my perception, this could also be a euphemizing that the proprietor is temporarily bankrupt; it's like a case of a suspended death sentence over a criminal. Such a person stands the risk of being guillotined for any minor infraction. How can Chief Ifeanyi Uba who appears to have mismanaged his business empire be asking to be promoted to be Chief Executive Officer CEO) of Anambra PLC.
It is not normal for a bankrupt who mismanaged his own company to be allowed to be the Chief Executive Officer of another business unit not to talk of a whole State Government. In fact, I am even afraid that an astute banker and chartered accountant like Willie Obianyo has kept mute over this abnormality. This particular shortcoming of Ifeanyi Ubah is enough to shove him aside in that election. He should go and work together with AMCON to turnaround his crumbling business empire. Federal Government allocations to Anambra State should not be used to settle debts of any failing business organization , more so, since such debts ware incurred in the course of living a prodigal and profligate lifestyle of eating like epicureans and hedonists. Ndi Anambra should also investigate the details of the rift between Chief Patrick Ifeanyi Uba and Chief Cosmas Maduka ( Coscharis Motors) both of who are from Nnewi. Ndi Anambra must look before they leap so that the great strides of Governor Peter Obi in his tenure do not evaporate as a result of an ineffective and incompetent successor.
ALL PROGRESSIVES CONGRESS(APC):The candidate is Dr Chris Ngige. This is the selfsame Chris Ngige who was sacked by the courts as governor of Anambra State on the grounds that he was sitting on a stolen mandate. For 33 months, he held sway in Anambra Government House parading himself as the elected governor of Anambra State in the 2003 governorship election. In the First World or in saner societies, a politician who committed such a high crime would have been banned for life or at least for about ten years from holding any elective office in the land. But in Nigeria, nothing shocks and the law is a spider's web where big animals like Senator Chris Ngige can tear apart while the street urchins who are caught in the minor offence of stealing GSM handsets are incinerated and minor offenders in the public service are terminated from service while students caught cheating in examination halls are expelled and even jailed for five years.
This is Nigeria where little insects like flies are trapped in the spider's web while big animals like rats break through and move ahead, ahead. If Nigeria were a normal country we would not be discussing the person of Chris Ngige in a governorship race after the civilian coup he committed in the 2003 election with his political godfather and name sake, Chris Ubah. Rather than declare him a fugitive from justice, Ndi Anambra even rewarded Senator Ngige with a vote to the senate in the 2011 election. So, what example are you laying for the future generation of Ndi Anambra in the area of morality, integrity, and reputation? It is this glorification of criminality in Anambra State that is the cause of the high crime rate and the moral morass/turpitude in Anambra State. The youths see Chris Ngige as a role model, albeit a negative one, who shows that no matter what crime you might have committed in the past, you can still be honoured in the Anambra State Hall of fame if you succeed in using crime to be a celebrity.
Above all, Ngige has not learnt any lessons at all. In spite of the fatal blow of political godfathers to Governor Chinwoke Mbadinuju and Chris Ngige, himself, during their various tenures as governors, Chris Ngige is again parading another group of political godfathers who he hopes will facilitate his victory in the November 16TH, Governorship election. Unlike in the past when the political godfathers were Ndi Anambra in the persons of the like of Chief Offor and Chris Uba, the godfathers of today are coming from outside Anambra State. Prominent among them is Governor Okorocha of Imo State who has vowed that Senator Chris Ngige must be governor or nothing else. Addressing Ndi Anambra State recently, Governor Okorocha who recently said that he would prefer being called Captain instead of Governor caused a stir when he asked:"Is it money? Is it power? Is it influence?
What is it that will stop Ngige from winning the election?"He then said that he would invite Ndi Anambra to Owerri Government House for a dinner in order to finalize arrangements to actualize Ngige's victory in the election. Captain Okorocha has also stated that he would deliver the five South East States to the APC in the 2015 general election. With this combative utterances from Governor Okorocha ,Senator Ngige now has a formidable godfather in who he hopes to use in the same way he used Chief Chris Ubah in 2003 only to dump him immediately the stolen victory was in his fist- after his inauguration as governor .Once he took the Oath of Office and Oath of Allegiance, he blew the whistle on his benefactor, Chris UBAH, and disowned him thus setting in motion a crisis which culminated in the destruction of property running into billions of Naira.
He even made the ignominious record of being the first "elected" governor in Nigeria to be kidnapped from the Government House and beating to pulp after being forced to sign a letter of resignation. All these happened because Ngige failed to keep faith with his promises to his godfather, Chris UBAH. Today, he is setting up a new group of godfathers who he will soon disown, if in the most unlikely event he is declared winner. But I am sure that Ndi Anambra cannot be deceived twice.
So, I wish to state without any fear of equivocation and contradiction, that Senator Ngige is not likely to win the governorship election of November of 16th, 2013.Anambra People are very resourceful and intelligent; their state is not for sale to the highest bidders in Afenifere Peoples Congress (APC) or Arewa Peoples Congress (APC).It's for the like of Chris Ngige that the great poet George Santayana once said that "Those who do not learn from history must continue to make the same mistakes". Ngige has not learnt any lessons from the negative role of political godfathers in the politics of Anambra State , more so, when such godfathers are not indigenes.
Since Chris Ngige is not capable of prosecuting an election without involving godfathers, it is advisable for him to adopt one of the local super rich moneybags in Anambra State instead of putting the State up for auction to the highest bidders from all manner of political investors who are now in the race for the scramble for Anambra State. What Ngige is doing does not bode well for Anambra State in the long run. It is even more repugnant to me when he talks of his experience as former governor of Anambra State. Which experience is he referring to? Is it the experience of a rogue governor? This is not the experience any reasonable person would flaunt in his curriculum vitae (CV).
It is a shameful, ignoble record and Senator Ngige should be ashamed of referring to his past crime as if he were marketing the criminal side of his political life. Enough is enough!!!Ndi Anambra nwere mmadu. All Progressives Grand Alliance (APGA): The candidate is MR Willie Obiano who hails from Anambra North- the senatorial zone that has not produced governor since the creation of Anambra State. He is a chartered accountant of 25 years cum investment banker. He is a technocrat extraordinaire. He has operated in the shark infested board room politics of global banking and acquitted himself creditably. He is the big masquerade(IJELE) in the pack of about twenty contestants. In that squad, Willie Obianyo stands out as a diamond- the deeper he is hidden the more incandescent he glows. With his intimidating pedigree in the management of men, materials and money, he has nothing else to prove to Ndi Anambra. In normal societies, he would have been adopted as a consensus candidate.
As a global investment banker/chartered accountant, Mr Obianyo has paid his dues in the area of management of resources as well as being highly knowledgeable in corporate turn-around processes. What else do Ndi Anambra want in a governor that this technocrat does not have? Mr. Obianyo's Unique Selling Point(USP) is in the area of frugal husbandry of scarce resources and this is what is needed of an ideal State governor. In the pack of about twenty candidates of various political parties in that election, there are people from diverse walks of life.
Let those who are medical doctors be deployed to the Anambra State University Teaching Hospital to make it a centre of excellence in Medical Science. Let those who are dealers in gas, petroleum and kerosene be made Chairmen of Orient Petroleum and gas where their expertise will be useful; let those who are in the business of Forwarding and Clearing be made consultants in the upcoming Anambra seaport. The Anambra State Government House is not a place for experts in forwarding and clearing business, Oil and Gas or even those who took the Oath of HYPOCRISY while their counterparts were taking the Hippocratic Oath.
Or how else do you explain a situation where a medical doctor spearheaded the stealing of someone else's governorship mandate? In fact, such businesses like fuel and gas, clearing and forwarding and the like are dangerous in a Government House ambiance. Again, those who are medical experts should move to the hospitals to help improve the health conditions of the masses. There is nothing in the course content of a medical doctor that prepares him to compete with a banker and chartered accountant in the area of managing resources of state. People should not be ashamed of their professions; the government House is not for every TOM, Dick and Harry. A critical and dispassionate analysis of Willie Obiano's profile shows that he is the most qualified to wear the crown of glory on November 16th,2013.
Unlike some of the candidates who have been acting like clowns in the various television debates and radio phone-in programmes, Willie Obianyo exhibited class and maturity, Throughout the events, he exhibited candour, adroitness and perspicacity in the face of unprovoked attacks from those who are desperate to capture the Anambra State House via ambush. For Willie Obiano, he has paid his dues and all that he is now waiting for is the crown of glory.
I feel sad when people regale us with the so – called wonderful achievements of Chris Ngige during his 33 months as rogue governor. That period should be seen as a black era in the political evolution of Anambra state and all those who were involved in that scam / palace coup should be adequately sanctioned to deter other anarchists and desperados from replicating that level of impunity and anarchy in the politics of Anambra State. In developed countries, Chris Ngige and his cohorts would have been banned from elective offices for some period, if not for life. A few days ago, the former Italian Prime Minister, Mr. Berlusconi, was banned from taking part in partisan politics for 2 years or so on the grounds of some political infractions in his political profile.
The Nigerian Football Federation (NFF) has just banned some of her top officials from taking part in sports management for life as well as long periods of suspension. Why is that or Chris Ngige different? He should be prosecuted for the high crime of election rigging which enabled him to corner the Anambra State Government House for 33 months. I am not interested in his so – called great strides as rogue governor. What Ngige and his Godfathers did in 2003 in stealing the mandate of Mr. Peter Obi was a civil coup and they must be made to face the full consequences of their temerity. This is the only way to guide against a re-occurrences of this act of lawless and political brigandage and gangsterism in the future
The bottom line of my analysis in that one does not need to be a prophet to confirm that the PDP has fluffed their chance and they are no longer relevant in this election. Their only hope of pulling a stunt victory is by using mago mago and Wuru wuru to field two candidates in a bid to deceive the unwary. One of their candidates, Chief Ukachukwu, is still bent on going back to the Supreme Court. It is my candid advice that they should pull out and adopt the candidate of APGA. Since there is a synergy between the leaders of the PDP and APGA at the top hierarchy, the PDP should ask her faithful to vote for APGA candidate while the APGA faithful vote for whosoever emerges as the Presidential candidate of the People Democratic Party in 2015.
Perhaps, there is a need to inform Ndi Anambra that November 16th, the date of the election, is also the birth date of the Great Nnamdi Azikiwe, the greatest Nigerian that ever lived. It will be a monumental betrayal for Ndi Anambra to allow the pathological political enemies of the Great ZIK of Africa to win the governorship election which is being held on the anniversary of his birth. A victory for APGA is a gift to the Great ZIK of Africa, Ikemba DIM OJUKWU, DR Nwafor Orizu, M.I Okpara and other great Igbo forebears who played great roles in the political evolution of the Igbo nation. The great ZIK of Africa was born on November 16th, 1904.To the people of Anambra State, I say Peace and Goodluck as we watch events unfold.
JOHN MGBE
08032722897
[email protected]
Disclaimer:

"The views/contents expressed in this article are the sole responsibility of

JOHN MGBE

and do not necessarily reflect those of The Nigerian Voice. The Nigerian Voice will not be responsible or liable for any inaccurate or incorrect statements contained in this article."