SECRETARY-GENERAL TO NATIONAL ASSEMBLY OF NIGER: WE MUST DIG DEEPER TO GET AT CONFLICT'S ROOT CAUSES, SUPPORT EFFORTS FOR WELL-COORDINATED SOLUTIONS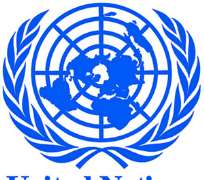 NEW YORK, November 7, 2013/African Press Organization (APO)/ -- Following are UN Secretary-General Ban Ki-moon's remarks to the National Assembly of Niger, in Niamey, 6 November:
It is a distinct privilege to address the Members of the National Assembly of Niger. It is particularly meaningful to do so with Dr. Nkosazana Dlamini-Zuma, Chairperson of the African Union Commission, and Dr. Jim Yong Kim, President of the World Bank Group. We are joined by Donald Kaberuka, President of the African Development Bank, Andris Piebalgs, Commissioner for Development of the European Union, and my Special Envoy for the Sahel, Romano Prodi.
Together, we are on a journey of solidarity with the people of the Sahel. We are here to listen — and we are here to act.
Our message is simple and clear. It is drawn from many years of experience around the world. Peace is not sustainable without development. Development is not sustainable without peace. The two challenges must go hand in hand. And so, we have come to Niger to join hands with you.
The United Nations is proud to have worked with the people of Niger over the years to forge sustainable solutions. We are teaming up to accelerate progress in achieving the Millennium Development Goals — including through the ambitious agricultural transformation plan, the 3N Initiative — Nigeriens Feeding Nigeriens.
We are committed to assisting in your efforts to advance good governance and build effective, trustworthy institutions. We are partnering to support your initiatives to expand opportunities and sustainable livelihoods, particularly for young people. We are resolved to do all we can to open doors for the women and girls of Niger — to quality schools, good jobs, safe communities, decent health care and greater political participation, including here in this parliament.
Earlier today, I was pleased to join President [Mahamadou] Issoufou's call to action on demographic issues. I am doing my part at the United Nations to empower women. For the first time in history, five UN peacekeeping operations are led by women. I selected a distinguished daughter of Niger, Aïchatou Mindaoudou Souleymane, to head our mission in Côte d'Ivoire — one of the largest in the world. She is doing an outstanding job. I am proud of her and I know you are, too.
Niger is contributing to global peace and security in so many other ways. I pay tribute to the almost 2,000 brave Nigerien citizens serving in United Nations peacekeeping operations — from Mali to Haiti, from the Democratic Republic of Congo and beyond. I honour the memory of the 19 who lost their lives serving under the UN flag. I also appreciate Niger's continued assistance to thousands of Malians who have taken refuge in your country.
Throughout the Sahel, we see instability and unrest, more people being displaced, rising food and fuel prices, severe drought and people sacrificing everything to migrate for greater opportunity.
I extend my deepest sympathies to the families of those who so tragically perished in the Sahara last week. Even had they survived the desert crossing, we know their journey would have remained treacherous. Their hopes for a better life may have remained simply a mirage.
Our debt to them must be a solemn commitment to prosecute the human smugglers who stole their lives, to address the food crises that plague Niger, to improve conditions in the communities from which they came so that others do not feel compelled to leave, and to create safe opportunities for willing migrants to work abroad. The United Nations is devoted to protecting human rights, and the rights of migrants are of urgent concern to me.
Across these complex and difficult challenges, the people of Niger and the Sahel are teaching the world something very important. You are proving that problems can no longer be confined within borders, and so solutions must also rise above dividing lines — across borders and bureaucracies, across communities and cultures, across politics and parties.
This is our twenty-first century test. We must dig deeper to get at the root causes of conflict. In the Sahel, those roots can be traced to scarcities of water and food, pressures on land, the lack of development and rampant insecurity. We must deal with these issues in a comprehensive way — not merely as isolated, unrelated problems of armed conflict, political instability or economic development.
That is why our United Nations Integrated Strategy for the Sahel is based on identifying crucial connections — and supporting your efforts to drive hard at them with well-coordinated solutions.
As representatives closest to the people of Niger, you are essential to success. You are the crucial link between the local and global. As part of our strategy, we are working to establish a regional platform of parliamentary committees to share experiences, discuss common challenges and define common priorities. We want to help strengthen parliaments and empower all political parties to build a culture of peace across the Sahel. We invite your active engagement.
No country or organization can do it alone. We must work together so that we hear all voices, take in all political views and build peace and stability that lasts. That is the twenty-first century test that Niger and the Sahel are putting forward to the world. Together, let us join forces and pass this test. Together, let us take strength from your great country's motto: "Fraternité, Travail, Progrès". Thank you.