FAMILIES LOSE BATTLE OVER VCJD COMPENSATION SCHEME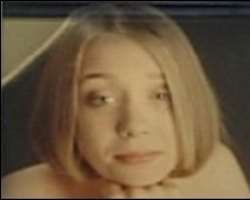 The families of victims of the brain disease vCJD have lost a High Court challenge over what they claimed was a "flawed" compensation scheme.
Annie McVey, from Devon, led the action after her teenage daughter Claire died from the human form of BSE – variant Creutzfeldt-Jakob Disease – in 2000.
She claimed the government compensation scheme was highly complicated and a decision not to change it was unlawful.
The case was dismissed after judgement was reserved at a hearing in January.
Mr Justice Silber said: "Although I am totally sympathetic to their [the families'] present predicaments my duty is to apply legal principles."
Those principles, he said, "have driven me to the conclusion that this claim must be dismissed".
'State of distress'
However, he added that the more he had read documents in the case "the more I have appreciated how tragic the consequences have been for the claimants' families of having a member with vCJD".
The brain disease vCJD arose in the population in the 1980s as a result of eating beef from cattle infected with BSE, also known as mad cow disease.
The government established a compensation scheme in 2002 and set aside £67.5m for the first 250 cases, with plans to review the figure if this number was exceeded.

Once we had finished one questionnaire another one would come through the door – it was an administrative nightmare
Annie McVey, speaking in January
The package was in part a no-fault lump sum and in part a discretionary scheme to acknowledge the care given to loved ones with the disease.
The vCJD Trust was set up to manage it but relatives of people who had died from vCJD felt it was very complicated and that the difficulties of claiming for discretionary payments compounded their anguish.
Earlier this year Mrs McVey described the process as an "administrative nightmare".
"We were already in a state of distress having lost somebody," she said.
"We were then given forms where we had to itemise how much care we did, what time we did it, when we did it, who did it, how much pain they were in, how much we saw them in that, how much it cost us to travel to hospital, providing parking tickets.
"It just became overwhelming.
'Radical proposal'
"Once we had finished one questionnaire another one would come through the door."
In March 2007 the trustees of the fund proposed radical changes to the scheme which they put to the health secretary but these were rejected in June 2009.
The High Court challenge was contested on behalf of the Secretary of State for Health, with Leigh-Ann Mulcahy QC arguing that the decision not to consent to the "radical proposal" was "entirely rational".
In written documents before the court she said that, as of November last year, £38.3m had been paid out in compensation.
Mrs McVey's own claim has already been settled but she said she wanted to make the process of claiming for compensation easier for distressed and bereaved families.
The first victim of vCJD died in 1995 and since then there have been 176 cases in the UK – four of whom are still alive.