Open Letter To President Goodluck Jonathan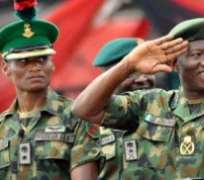 Hello Mr. President, I want to use this medium to write to you and I know you will read my humble letter. All Nigerians love you at the time of 2011 presidential election and that is why we voted you into office because we know very well that you are a good man.
Nigerians voted you into office irrespective of political party and religious affiliation. Now Mr. President, please Sir, I know you are a good Christian and you are well trained judging from the way you carried yourself. Please, hear the cry of the less-privileged in the society and work for them.
Please Mr. President, convene a SOVEREIGN NATIONAL CONFERENCE and NOT National Conference. The poor masses who voted you into office are just asking for SNC. Don't be intimidated by NASS or some powerful men in the society who are afraid of SNC, otherwise, you don't have anything to loose. Whether SNC or not, you are going to win the next election going by your achievements especially your determination to give us steady power supply.
We are not advocating for disintegration of Nigeria but we are talking of how to cut the cost of governance through radical change which can only be achieved by SNC and not constitution amendment. Let each zone control their resources and reduce the power at the center and you will see that PAECE will return to Nigeria. Every ZONE will strive to survive on their own and this will strengthen our economy through competition.
PLEASE, GIVE US SOVEREIGN NATIONAL CONFERENCE which decision should be final and not subject to NASS ratification or approval. They (NASS) can never implement the outcome of NC and let us not waste our resources on what you know very well that it will not see the light of day. May your days be long as you achieve this God given task because you are a destined child.
Disclaimer:

"The views/contents expressed in this article are the sole responsibility of

APRIBO GOGO ABITE

and do not necessarily reflect those of The Nigerian Voice. The Nigerian Voice will not be responsible or liable for any inaccurate or incorrect statements contained in this article."