Fahola's PAC Boycott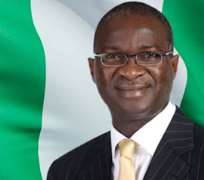 The Lagos State PDP has strongly berated Governor Babatunde Raji Fashola for deliberately boycotting the Session of the Presidential Advisory Committee on National Dialogue which held last Friday in Lagos State.
The Party described the Governor's action as Unpatriotic, Anarchist and condemnable, stating further that the Governor has finally betrayed the Oath of Office to represent the interest of Lagos State over and above the interest of his Political Party.
In the opinion of the Party, the Governor's subsequent but belated Contributions from the State House in Marina, amounts to mere Talk and indeed another afterthought reflective of the governor's style of numerous hasty conclusions in Government.
"It was wrong of the Governor to boycott the PAC session within his domain. He even coerced Obas and prominent Lagos Chiefs against attending the session.
This is disservice to the State and we are convinced that Lagosians are indeed vexed that such a noble opportunity for their plights to be contained in the committee's report can be jettisoned on the alter of parochialism and partisanship. Indeed this unpopular decision of the Governor and his Party in the State further confirms that they are rookies and taking the Lagos State to no positive destination"
The Party opines that at the least, the Governor ought to have attended the Session and present his criticisms just as was boldly done by Governor Adams Oshiomhole in Edo State.
Finally, the Party demands the Governor makes a Public apology to lagosians for that unpopular decision which has now embarrassed the State in a National Programme.
Signed:
TAOFIK GANI
Lagos PDP