Imo Guber Seat: PPA drags Justice Chikeka to NJC over Ohakim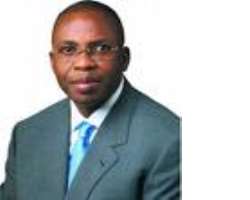 The leadership of the Progressive People's Alliance (PPA) has dragged an Honourable Justice of the Imo state High Court, Mrs. T.E. Chukwuemeka Chikeka to the National Judicial Commission for disciplinary actions for her alleged ignoble
efforts to thwart the course of justice in a subsisting case between Governor Ikedi Ohakim and the PPA state leadership.
Following the legal action instituted by the PPA to reclaim its mandate from Ohakim after his defection to the People's Democratic Party (PDP), the Governor in a bid to frustrate the suit instituted a subject suit with the PPA as his primary target.
In this case, the PPA alleges that Governor Ohakim had enlisted the assistance of the Hon. Justice Chikeka of the Imo State High Court with his influence as the Chief Executive Officer of the state.
This allegation was given credence by Chikeka's alleged desperate abuse of court processes.
The said suit No HOW/411/2009 was filed on the 17th of August, 2009. By the provision of the court rule as expressed on the originating summons itself, the PPA had 42 days after service to enter appearance in the case.
Surprisingly, without serving the originating process on the PPA and without the PPA entering appearance, Justice Chikeka upon hearing an exparte application on behalf of Governor Ohakim and his Deputy, on the 24th of August, 2009, a week into the 42 days count, granted the application and summarily concluded the substantive hearing same day and adjourned to 7th September, 2009 for judgment.
PPA insists that the summary hearing of the suit by Chikeka was designed to serve the interest of Governor Ohakim who exercises authority and influence over the Honourable Judge.
The PPA therefore, while expressing doubts in the integrity of Justice Chikeka as one worthy of the very exalted and respected position of a judge, called on the Judicial Commission to exert appropriate sanctions on her to serve as deterrent to other judges who may contemplate compromising their judicial authority under undue influe
Meanwhile, the PPA, with an application to the Chief Judge of Imo state, has secured the transfer of the case to another court citing lack of confidence in the ability of Chikeka to be just and upright in the hearing and final determination of the suit.
The suit in question was brought against the PPA by Governor Ikedi Ohakim and his Deputy seeking, through accelerated hearing, to justify their defection to PDP by claiming that the PPA had expelled them from the party on the 10th of March, 2009.
|
Article source