Cholera Kills 13 In Nasarawa, Plateau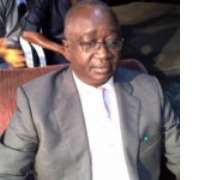 Cholera outbreak in Nasarawa State and Namu, in Quan-pan Local Government Area of Plateau State, where victims of ethnic crisis in Nasarawa are taking refuge, has claimed 13 lives.
To this end, Ombatse Cult lunched an attacked in Assakio, headquarters of Lafia East Development Area and Alago community in Obi, headquarters of Obi Local Government Area of the state.
Confirming the incident to Daily Independent in an exclusive interview in Lafia, the state commissioner for health, Emmanuel Akabe, said five people died in Wamba and eight people have also been confirmed dead in Namu, in Quan-pan Local Government Area of Plateau State.
He said: 'I was informed last week that there was cholera outbreak in Wamba Local Government Area of Nasarawa State. I got the report even in writing from Wamba about the outbreak and the list of people that most suffered from it so I directed my permanent secretary and a Director of Public Health to immediately go to Wamba to authenticate the report we are getting and if it is true to immediately handle the situation.
'And my people went to Wamba and they seem to have come back and made report to me that there was an outbreak of diarrhea and vomiting which are some of the symptoms of cholera.'
'So they went in and they were able to test a number of people. From the information available to me, about six of them were tested positive having vein cholera which is the organism that causes it and about 30 people were tested positive of cholera,' he stated.