Canada begins compulsory fingerprint for Nigerian visa applicants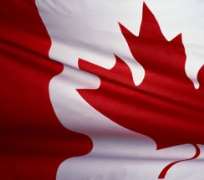 The Canadian High Commission in Nigeria says Nigerians applying for visa to the North American country will henceforth be required to provide their fingerprints.
It said the new requirement which took effect from October 23, was introduced to check fraud, facilitate legitimate travel by making entry into the country easier.
According to the High Commission, applicants will need to go in person to a visa application centre to submit their application and give their fingerprints as well as have their photograph taken.
This was contained in a statement by the high commission's Public Affairs Officer, Ezinne Uluocha.
The new requirement, Uluocha said, would put Canada in line with other countries already collecting this information from visitors. These countries include the United States, the United Kingdom, Australia, countries in the European Union Schengen Zone, and Japan.
But, the High Commission noted that the new application process will exempt applicants under the age of 14 or over the age of 79 as well as diplomats and government officials travelling on official business.
Uluocha said, 'Effective from October 23, visitors to Canada from several countries, including Nigeria, will be required to provide fingerprints and a digital photograph when they apply for a visitor visa, study or work permit.
'This new requirement will not only help protect the safety and security of Canadians while helping facilitate legitimate travel, it will also protect prospective visitors by making it more difficult for others to forge, steal or use an applicant's identity to gain access to Canada.'
However, the High Commission added that applicants would have to part with a fee ranging from $85 to $170 before their fingerprints and photograph before their date will be captured at any of its visa application centre.