Lopatka: "Austrian Development Cooperation supports African farmers in improving food security"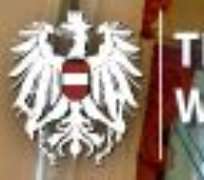 VIENNA, Austria, October 16, 2013/African Press Organization (APO)/ -- "The fight against starvation is one of the predominant objectives of Austria's Development Cooperation efforts", State Secretary Reinhold Lopatka said on the occasion of the World Food Day on 16 October. "Austria is, for example, providing more than 14 million euros to North Gondar, a region in the north of Ethiopia, to improve the living conditions of more than 500,000 smallholders there. The region is regularly hit by shortage of food that is caused by population growth, leached soil and overgrazed land. With the support granted in the framework of Austrian Development Cooperation, the farmers learn how to modify their cultivation methods by using more robust crop varieties and how to improve animal husbandry", Lopatka said. "People working in agriculture are then able to establish food stocks or sell their products on the market." Improved storage facilities help to cope with droughts or bad harvests. The additional income helps the families to finance the schooling of their children, for example. All in all, the aid measures have significantly improved reliable food supply in the region and reduced the dependence on external emergency aid. "And this is precisely what we aim to achieve with this programme", the State Secretary said.
842 million people in the world are still suffering from hunger. This is the number given in the latest report on the state of food insecurity in the world that is published annually by the Food and Agriculture Organisation, the World Food Programme and the International Funds for Agricultural Development. Hunger and chronic undernourishment have dropped by 17 percent since the early nineteen-nineties. "This may be a pleasant development, but still one in eight people in the world does not get enough food", Lopatka said. While the number of people suffering from hunger has decreased in most regions, it has even increased in Sub-Saharan Africa as well as in North Africa and Western Asia. "We are trying to counteract this development in the most efficient way possible by contributing to the 'Sustainable Resource Management Programme'", Lopatka concluded.