UNAMID Chief visits El Geneina, West Darfur, to pay tribute to fallen Senegalese peacekeepers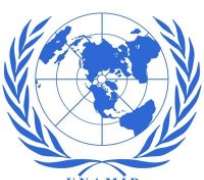 EL FASHER (DARFUR), Sudan, October 16, 2013/African Press Organization (APO)/ -- On 15 October 2013, UNAMID Joint Special Representative (JSR) Mohamed Ibn Chambas visited the Mission's regional headquarters in El Geneina, West Darfur, following the ambush of a Senegalese formed police unit on 13 October which led to the death of three UNAMID peacekeepers.
During the commemoration ceremony, the JSR commended the bravery of Mission personnel who died while trying to bring peace to Darfur.
"We are here to remember these brave peacekeepers who made the ultimate sacrifice while helping the vulnerable people of Darfur. Their sad loss is painful to all of us, but we are here to remember them on this holy day, the first day of Eid al-Adha," the JSR said.
"I am also carrying to you a personal message from UN Secretary-General Ban Ki Moon and his Under Secretary-General for Peacekeeping Operations, Hervé Ladsous. They both asked me to convey their deepest sympathies and encourage you to continue to resolutely discharge the noble duty you came to perform of protecting the vulnerable populations and working for peace in Darfur," he added.