Nigeria At 53: Independence Is Yet To Bear Desirable Fruit, Says ARG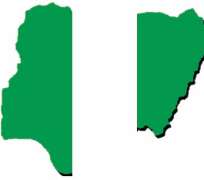 Afenifere Renewal Group has said opinions will forever be divided on whether or not the Independence Day is worth celebrating until the country is restructured in line with true federalism principles, noting that it is a shame that many citizens are not so upbeat about the celebration because the nation offers them no hope.
The group in its Independence Day message signed by its publicity secretary, Kunle Famoriyo, said the nation "can indeed be thankful that the past 53 years of independent nationhood has been a lesson on how not to be a nation, if only we are ready to embrace the future which lies only in purposeful governance. The readiness to obey this lesson is what we should celebrate; not Independence, which is yet to bear the expected fruit of peace, progress, and prosperity."
"While we thank those still holding on to a stubborn hope of a better tomorrow and commend those who want us to face the reality of of a bleak future, we wish to enjoin all to heed this age-old warning: that the resource curse stigma placed on Nigeria is simply because the current Revenue Allocation Formula rewards laziness and does not encourage hard work. We do not need to pray for crude oil to dry up so we can focus on development of human resources, we only need to allow each region manage its resources.
"This is the reason we are calling for Sovereign National Conference which we believe will redeem this nation and set it on a sure-footed path. It was not the dream of those who fought for the Independence we are thoughtlessly and wastefully celebrating that our children should graduate and remain unemployed for years. Our founding fathers did not fight for an Independent nation where students will stay at home for months due to strike; where companies will fold up and relocate, not because market opportunities ceased but due to a harsh operating environment.
"We are still neck-deep in economic bondage with soaring local and external debts, and we remain stagnant if not retrogressive in terms of development. Nigeria still remains in the dark because our education and resources have not lifted us to desirable heights as the case in other countries," the statement said, adding that the country has only been celebrating age while watching other countries celebrate achievements.
The group flayed President Jonathan for failing to inspire hope during his media chat on Sunday and admonish him "to lead as he promised he would when he was canvassing votes."
"Three years have passed since he became our president but Nigerians are yet to feel the impact of his administration in any tangible way. Instead, his administration has been taking their hard-earned money through subsidy removal and annual increase of electricity tarrif, not to mention other bizarre policies like new number-plates for vehicles.
"He did not give us hope when the Ribadu-led taskforce on petroleum report, meant to clean up the mess in our petroleum industry, was jettisoned for no crucial reason; when the Orosanye report, meant to reduce cost of governance, was rejected for a reason that suggested we do not have a functional legislature.
"What we have seen are new absurdities in terms of security, fight against corruption, oppressive tendencies playing out in Rivers State and in disbursement of monthly allocation to states. Most significantly,we are seeing a brazen attempt at colonising the Yoruba people politically and economically, a tradition laid down since Independence."
ARG also admonished the National Assembly to step up its democratic role of entrenching democracy and ensuring good governance through responsible law-making, adding that "Nigerians are yet to feel their impact. In fact, going by recent agitations, our lawmakers have been more of problems than solutions. So far, they have been more of Executive Government's assembly, playing the Ostrich to poor budget implementation, than a people's assembly. We challenge them to prove their worth and we dare say the place to start is the convocation of SNC."
"We will also not fail to admonish ethnic organisations and their leaders to pick up the gauntlet in demanding for SNC for us all to enjoy lasting peace, without which meaningful development will continue to elude our people. Lastly, our admonition to all Nigerians is not to despair but to demand purposeful leadership and governance, the type that will make every October 1st a day that is truly worthy of celebration all across our nation. God bless Nigeria."
Segun Balogun
Programme Officer
Afenifere Renewal Group
23, Fola Jinadu Crescent,Gbagada, Lagos.
08131254855
www.argnews.net