Lagos State Government, Startimes, Indomie, Jaguar, Others Back Lagos Actors Week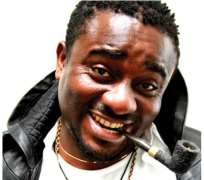 The Lagos State Government has thrown its weight behind the 2013 edition of the Lagos Actors Week.
Speaking to newsmen in Lagos weekend, Don Pedro Aganbi, Chairman, Actors Guild of Nigeria, Lagos State Chapter, praised the government of Lagos State for again demonstrating its commitment to contributing to the continued growth and development of the Nigerian movie industry.
According to him, "Lagos State Government under the amiable leadership of Babatunde Raji Fashola support and endorsement of the Lagos Actors week is based on the firm belief and conviction that the event will engender further growth of the movie industry which has experienced phenomenal growth in the last decade".
With the theme "The Nigerian Movie Industry as a catalyst for economic growth and national transformation" the Lagos Actors Week will also afford companies like Indomie Noodles, Startimes, Jaguar Energy drink and indeed all other sponsors ample opportunities to reveal the extent of their investment in Nigeria and the growing need to promote and leapfrog the movie industry.
In addition, he said that the Lagos Actors Week now in its 3rdedition would feature for the first time the Nollywood Mini Marathon and celebrity walk designed to promote health consciousness among actors. "The mini Marathon would flag-off from Maryland, and shall wind its way through Ikorodu Road to the Teslim Balogun Stadium. There shall also be free medical screening, workshop and health exhibition" Aganbi revealed.
According to him, Top celebrities in the movie and music industry have already indicated interest to be a part of the epoch making event.
Other activities lined up for the 4 day extravaganza include; Corporate Social Responsibility (CSR) day, Cultural/Fashion show and the AGN Merit Awards and Gala Nite.
Don Pedro Aganbi remarked that the Lagos Actors Week is a revolutionary platform for the government, private sector, business community and foreign missions to chart a course for the future of the Nigerian actor.
The event is billed to hold in Lagos from 2nd October to 6thOctober 2013 in Lagos and will provide excellent networking opportunities among Movie Actors, Government, private sector and the international Community