Bench mark index up by marginal 4bps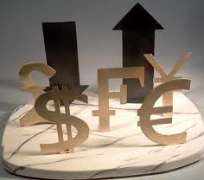 The Nigerian Stock Exchange benchmark index (all share index) on Thursday inched up by marginal 4 bases points underlining the weak positive mood that pervaded the market.
Volume and Value traded increased by 6.69% and 10% respectively with market breadth at 1.25x, as 30 stocks gained against 24 that lost.
IPWA, RTBRISCOE, VONO and UBCAP topped the list of advancers returning 10.0%, 6.67%, 5.62% and 5.34% respectively. On the other hand, JOSBREW, PRESCO, INTERNEGIN, ABBEYBDS and THOMASWY led the cart of losers shedding >9bps each.
Mirroring Wednesday trading, all NSE sector indicators appreciated save for banking index which declined further by 15bps. The banking counters drove market turnover as GUARANTY, ZENITHBANK and ACCESS each recorded transaction value in excess of NGN300 million. TRANSCORP, WEMA and ACCESS led activity by volume.
Analysts at Meristem Securities attribute the middling mood to the subdued activities of investors pending the release of Q3'2013 results.
On the money market side, t-bills yields declined on the average by 49bps across tenors as the average yields pegged at 11.45%.
Yields on all tenors declined save for the 1M which gained 4bps. The stop rates for the T-bills auction held on the 24th of September were 10.850%, 11.690% and 11.749% for the 91-day, 182-day and 364-day instruments.
NIBOR rates declined much in line with our expectations as t-bill maturities worth NGN255.524bn entered into the system today.
Rates declined by an average of 4.47% as the average rate pegged at 12.99%. The largest drop was witnessed on the Call Rate which dropped 4.92%.
Also, the naira depreciated by 1.20% to close at NGN161.27/$ as against the previous close of NGN159.34/$.