Canada Concludes Investment Agreement with Côte d'Ivoire / Creating the right conditions for Canadian businesses to succeed abroad creates jobs and prosperity for Canadian families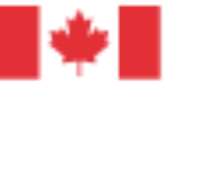 OTTAWA, Canada, September 27, 2013/African Press Organization (APO)/ -- The Honourable Christian Paradis, Minister of International Development and Minister for La Francophonie, on behalf of the Honourable Ed Fast, Minister of International Trade, was joined today by Daniel Kablan Duncan, Prime Minister of Côte d'Ivoire, and Jean-Claude Brou, Minister of Industry and Mines of Côte d'Ivoire, to announce the conclusion of negotiations on a foreign investment promotion and protection agreement (FIPA) between Canada and Côte d'Ivoire. Minister Paradis made the announcement in Montréal at Forum Africa 2013, a two-day conference hosted by Afrique Expansion Magazine and the African Development Bank Group.
"Our government is committed to creating the right conditions for Canadian businesses to compete and succeed internationally, which generates jobs and economic growth here at home," said Minister Paradis. "The investment agreement announced today will provide better protection for Canadian companies operating in Côte d'Ivoire and further strengthen economic ties between our two countries."
A FIPA is a treaty designed to promote and protect Canadian investment abroad through legally binding provisions and to promote foreign investment in Canada. By ensuring greater protection against discriminatory and arbitrary practices, and by enhancing the predictability of a market's policy framework, a FIPA gives businesses greater confidence in investing. Once in force, the agreement with Côte d'Ivoire will facilitate investment flows between the two countries.
There is significant potential for increased Canadian investment in Côte d'Ivoire, a country already favourable to Canadian investment—especially in the mining, infrastructure, transportation and education sectors. In 2011, Canadian mining assets in Côte d'Ivoire were valued at $15 million.
"Today's announcement is further proof that the most ambitious pro-trade and pro-investment plan in Canadian history is getting results," said Minister Fast. "Our government is committed to ensuring we are pursuing the right polices and providing the right services in order to help Canadian businesses continue to expand and succeed abroad which we know creates jobs and prosperity here at home."
Côte d'Ivoire is the third-largest economy in West Africa, after Nigeria and Ghana. Côte d'Ivoire is also a long-term international partner of Canada's, with the two countries pursuing many shared interests, especially within associations such as La Francophonie.
In addition to Côte d'Ivoire, Canada has concluded FIPAs with Benin, Cameroon, Madagascar, Mali, Nigeria, Senegal, Tanzania and Zambia as part of its plan to protect Canadian investments in Africa. It is also engaged in FIPA negotiations with Burkina Faso, Ghana, Guinea and Tunisia. Canada currently has 24 FIPAs in force around the world.