September 25, 2013

| Libya
Statement by the spokesperson of EU High Representative Catherine Ashton following meeting with Libyan PM Ali Zeidan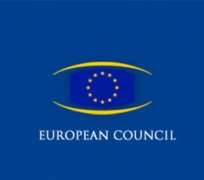 BRUSSELS, Kingdom of Belgium, September 24, 2013/African Press Organization (APO)/ -- The spokesperson of Catherine Ashton, High Representative of the Union for Foreign Affairs and Security Policy and Vice President of the Commission, issued the following statement today:
"High Representative Catherine Ashton today met Libyan Prime Minister Ali Zeidan on the margins of the U General Assembly in New York.
The High Representative expressed the EU's containing support for the political transition in Libya.
She praised Libya's efforts to reach out to its neighbours in seeking greater regional security, and welcomed the adoption of the Electoral Law in July. It is important to keep the constitutional process on track.
The High Representative expressed concern about the security situation in the country and welcomed the Prime Minister's ongoing efforts to address the problem.
She stressed that it was vital for Libya's economy and stability that oil flows return to previous levels.
She expressed satisfaction at the progress to date of the EUBAM Libya border mission.
The High Representative pledged that the EU will continue to do all it can to assist Libya's reform process, and the two agreed to stay in regular touch, in particular on the ongoing work on the planned Framework Agreement between the EU and Libya."