Lagos flags off biometric registration of residents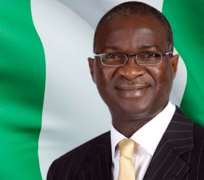 The Lagos State has commenced the biometric registration of residents in the state as part of its initiatives to effectively plan for the required infrastructure to meet the needs of the people.
Governor Babatunde Fashola disclosed this on Thursday at the inauguration of the registration exercise spearheaded by the Lagos State Resident Registration Agency (LASRRA).
Fashola stated that henceforth every resident would be identified by a unique identification (ID) number to be generated from a biometric data capture.
The ID number, according to him, will be unique to every individual as long as he or she remains a resident of the state.
Addressing a large audience at the Adeyemi Bero Auditorium Alausa, Fashola said the development is ' a watershed in the history of Lagos State, as this will enable the state government register and collate the data of all the residents in the state. The data gathered from the exercise will afford the state emergency response team respond to emergency effectively as they will not need to ask for the caller's data since he or she is calling from his residence.'