Schneider Electric, Mikano Sign MOU On Electrical Distribution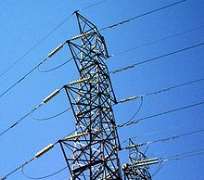 Lagos (Nigeria), September 18, 2013 - Schneider Electric, the global specialist in energy management, and Mikano International Limited have signed a memorandum of understanding (MoU) on electrical distribution. The agreement covers the sale and distribution of Schneider Electric's low voltage products and equipments in electrical distribution in order to enhance the accessibility of these products to Nigerians and support local companies.
Under the terms of the agreement, Mikano will sell and distribute Schneider Electric's world class low voltage products such as circuit breakers, distribution boards, contactors, motor starters, control and signaling units as well as switches and sockets among others using its extensive geographical spread across Nigeria. The agreement will also enable Mikano grow its business portfolio and benefit from Schneider Electric's products and solutions especially for its own needs in generator control panels and systems.
Speaking on the agreement, Marcel Hochet, Country President of Schneider Electric described it as an opportunity for both companies to collaborate and leverage their strength to improve local access to Schneider Electric's products. He said the agreement also demonstrates Schneider Electric's commitment to develop and support local companies.
According to Hochet, "the agreement with Mikano will help our two companies deliver Schneider Electric's quality power products to Nigerians utilizing Mikano's geographical distribution spread across Nigeria. Access to our products means Nigerians can enjoy the unique products and after sales service offer by Schneider Electric. On the other hand, we have demonstrated our readiness to support the development of local companies to enhance their operational capacity".
Mofid Karameh, Chairman of Mikano International said that Mikano's investment in electrical distribution through this partnership, is in line with the ongoing transformation of the Nigerian power sector and a window to position itself as a leading local partner to Schneider Electric. "As a forward thinking company, we are not unmindful of the emerging opportunities which the current transformation of the Nigerian power sector offers. The agreement will help us tap into this opportunity and strengthen our brand presence", he said.
The French Minister for Foreign Trade, Nicole Bricq, who was at the event commended Schneider Electric for its investment in Nigeria. She said that the agreement is a proof of growing business relationship between France and Nigeria. She called on other French companies to explore investment opportunities in Nigeria considering the country's position as one of the biggest economies in Sub-Saharan Africa. She added that improved investment in Nigeria by French companies will enhance trade and bilateral relations between Nigeria and France.
About Schneider Electric
As a global specialist in energy management with operations in more than 100 countries, Schneider Electric offers integrated solutions across multiple market segments, including leadership positions in energy and infrastructure, industrial processes, building automation, and data centres/networks, as well as a broad presence in residential applications. Focused on making energy safe, reliable, and efficient, the company's 110,000 plus employees achieved sales of 19.6 billion Euros in 2010, through an active commitment to help individuals and organizations "Make the most of their energy."
www.schneider electric.com
About Mikano International Limited
Mikano International is a leading power solutions provider in Nigeria employing over 1600 employees both indigenous and expatriates in various fields. Mikano International Limited, with its high tech latest modern machines has been in the forefront of manufacturing, assembling and fabrication of electrical generators, electrical panel for generators, generator set soundproof and any other fabrication on metal work and other investment. With a wide operational base and branch network, which spreads across Nigeria and West Africa, Mikano has maintained leadership position in the generator sales and services sector in Nigeria. Other services by Mikano include steel fabrication, construction equipment, maintenance and support.
www.mikano-intl.com