CBN Moves To Sensitize Financial Consumers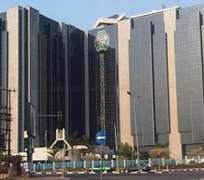 Consumers of financial services in northern Nigeria city of Kano may have found a succor as the Central Bank of Nigeria (CBN) on Monday launched a campaign for consumer protection.
The one-week CBN programme in the ancient city is geared towards ensuring protection of consumer rights and encourages trust and confidence in the nation's banking industry.
Briefing journalists at Kano Press Centre, the Head, Consumer Education Division (CED) of the Consumer Protection Department (CPD) of CBN, Khadijah Kasim, said all were set to sensitize consumers in Kano on their rights and privileges as well as the responsibilities of their respective banks to ensure that transactions are carried out without hitches.
"In line with the mandate of the CBN to promote a sound and stable financial system as enshrined in the CBN Act, the CPD, was saddled with the responsibility of regulating conduct of financial service providers so as to engender trust and confidence in the financial system. This would complement traditional prudential regulations in promoting a safe, sound and stable financial system in Nigeria,"Khadijah noted.
According to her, a study conducted by the CED revealed that lack of consumer sophistication amongst many was responsible for the leakages in financial services, adding that the sensitization programme was designed to address the anomaly.
The CPD, she noted, is saddled with the responsibility of enhancing consumer financial capability through consumer education, ensuring fair and responsible market and as well as enshrining business conduct through the development of consultation and feedback mechanism that will enable the market work properly for consumers.
She further stated that the establishment of CPD will also develop a base for grievance redress mechanism, "that will be fair transparent, accessible, timely and inexpensive," pointing out that the CBN has put structures in place to ensure that consumers get maximum benefits for financial services which will enable people take charge of their financial well being as well as enhance economic development.
"We must increase awareness and understanding of financial resources and empower Nigerians with the requisite knowledge to make informed choices and take effective actions that will enhance their financial well-being.
"By so doing, we are able to empower them with the confidence to participate in the formal financial system. It is only when the vast majority of the Nigerian population is financially literate that they can come on board the formal financial system, thereby contributing to financial stability," she noted.