New magazine out in the Netherlands – Inside Niger-Delta magazine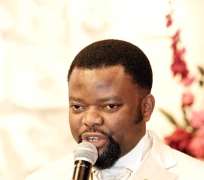 After several months of planning and preparations, the first edition of the INSIDE NIGER DELAT MAGAZINE is out in the Netherlands and distributed across various parts of Nigeria which is the primary target of the publication.
Going on face book, twitter and several social media networks, the Pioneer and executive Editor of the publication, Comrade Sunny Ofehe who also recently launched a new foundation, Sunny Ofehe foundation to cater for the less privileged in the Niger-Delta area of Nigeria
The human rights activist motivation of starting this publication is to reach the grass root people who are hardly covered in the main stream media and yet their stories must be told for the world to understand the plights of the people of the Niger-Delta of Nigeria.
According to Comrade Ofehe, from now the people will be the first to hear and read the latest news on the Niger Delta region of Nigeria.
The magazine is billed to hit the newsstand nationwide, the publisher is accompanying the first edition to Nigeria to ensure that it is effectively distributed across the country and agents, vendor are put in place for smooth distribution of the "Inside Niger Delta magazine".
The scope of the magazine will be international and exclusively designed to intellectualize and revolutionize the next phase of Niger Delta struggle.
"Inside Niger Delta" is high quality magazine that will boost the Niger Delta's struggle for emancipation through journalistic, political and environmental activism.
The Niger Delta Region in the southern part of Nigeria is beset with a lot of problems ranging from poor governance, corruption, environmental degradation, gas flaring, oil pollution, human right abuses, kidnapping and militancy. All negative elements which "Inside Niger Delta", as a watchdog is set to fight through its comprehensive articles, news features, commentaries and analysis.
"Inside Niger Delta" will be published quarterly and will be available at selected international and local embassies, shops and major hotels in Europe, US and Canada. Some airlines will also distribute the magazine in their flights.
The magazine will give the people of the Niger Delta a voice. "It will expose those responsible for the injustice, trails of human misery and degradation, environmental pollution, under-development, deprivation and all manners of atrocities in the region," Mr. Ofehe disclosed.
The magazine, Mr. Ofehe said, will put "pressure on the Government of Nigeria to do what is right in the Niger Delta Region."
You can follow the magazine through their website at www.insidenigerdelta.com and you can leave a comment to the publisher and team of the magazine